Dubai, a city known for its vibrant lifestyle and culinary diversity, never falls short of unique happy hour experiences and flavors. From nitrogen-infused coffee to themed nights and classic happy hours, this bustling metropolis has something to offer every taste. In this listicle, we take you through four distinct happy hour havens that are making waves in Dubai's dining scene.
1. The Brew Crew: Nitro Coffee and Cold Brew in a Can
Dubai's caffeine game has been revolutionized by The Brew Crew. This café in Dubai Investment Park 2 offers a unique coffee experience – Nitro Coffee and Cold Brew – all in a can. What's more exciting? You can have it delivered right to your doorstep.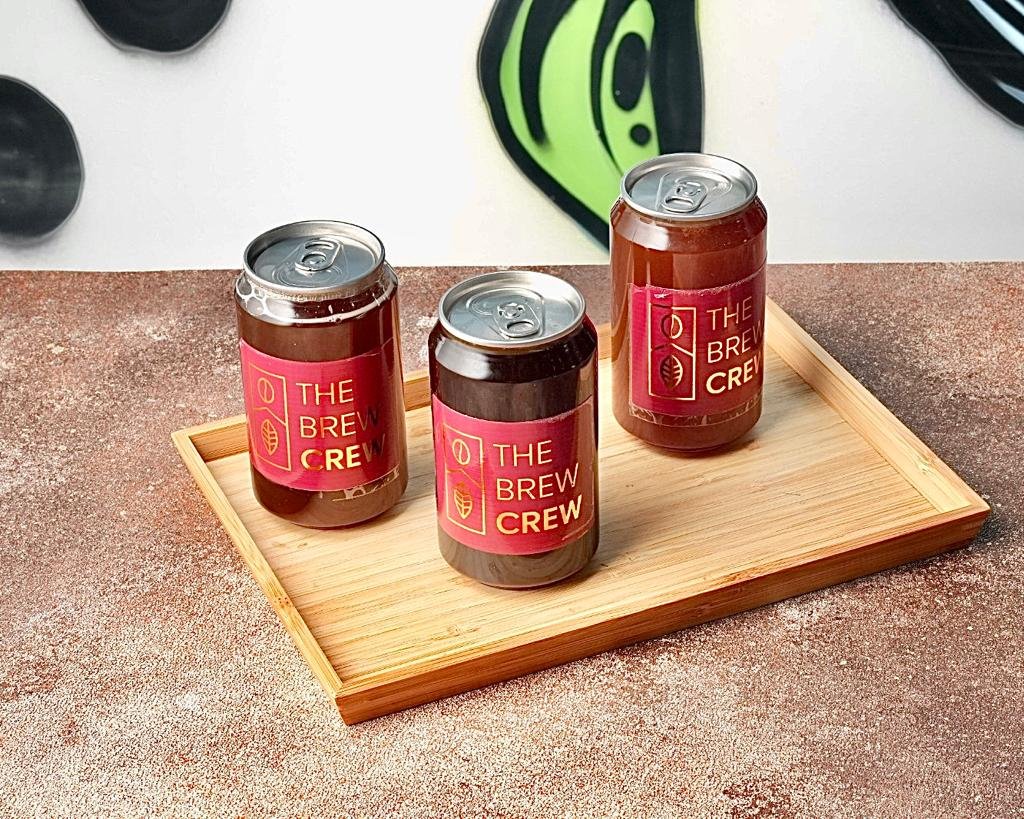 Also read: 4 Exciting Halloween Experiences In Dubai (socialkandura.com)
Nitro Coffee: This is not your typical cup of joe. Nitro Coffee is cold-brewed and infused with nitrogen gas, delivering a subtly sweet, creamy body with a smooth finish. The best part? You can enjoy it from a can for just Dh15 for a 300ml serving.
Cold Brew: For those who prefer an intense coffee experience, the Cold Brew is the way to go. It's a concentrated coffee drink, perfect for those who like their coffee strong and bold.
Nitro-Infused Beverages: The Brew Crew doesn't stop at coffee. They offer a range of nitro-infused beverages, each with a unique and complex flavor profile. These drinks are tropical, sporty, and fizzy, creating a memorable taste experience.
Why in a Can? The Brew Crew understands that the options for coffee aficionados in Dubai were limited. So, they decided to offer these unique coffee experiences in a can for takeaway or delivery. It's a convenient way to elevate your coffee game.
2. The Stables: Themed Nights for Ladies and Gents
The Stables offers themed nights to make your weeknights extra special in Dubai. Whether you're looking for a ladies' night to hang out with your girlfriends or a gents' night to catch up with your buddies, The Stables has you covered.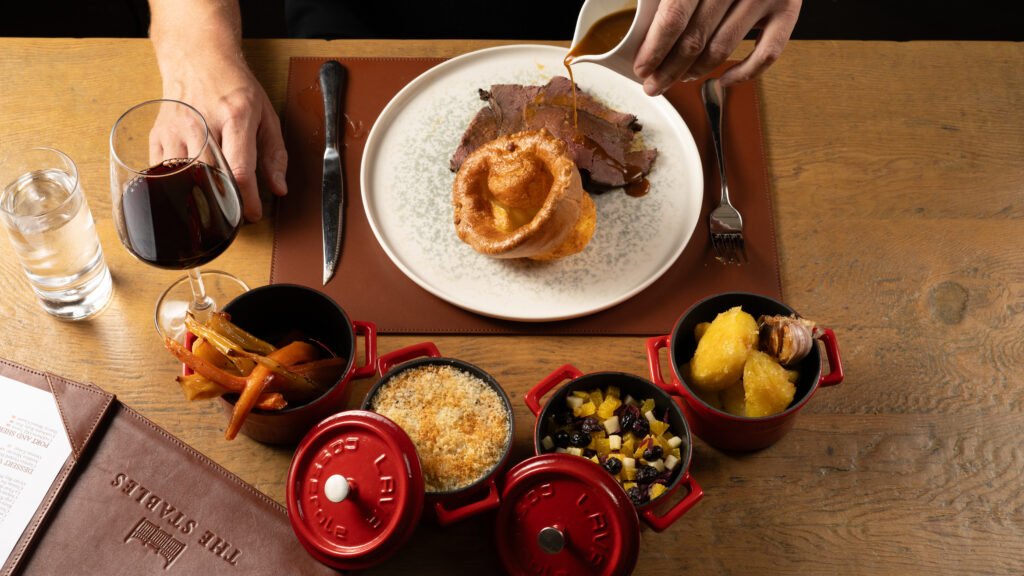 Rogue Monday (Ladies Night): Kick off your week in style with Rogue Monday, a ladies' night extravaganza. From 7 PM to 12 AM, ladies can enjoy four free cocktails, house spirits, or wine. The night gets groovy with the resident DJ Micky D at 9.30 PM and live music from 10.30 PM. And don't miss the extended happy hours from 12 PM to 8 PM.
Gents Night Tuesday: Tuesday nights at The Stables are all about the gents. Indulge in mouthwatering Steak Frites for just AED 99 and enjoy three complimentary house drinks from 6 PM to 12 AM. The night comes alive with the live band Midnight Buzz starting at 10 PM, and the house DJ sets the mood from 9:30 PM. Plus, there are happy hours from 12 PM to 8 PM to keep the party going.
3. Trump International Golf Club: Happy Hours Galore
Trump International Golf Club in Dubai offers happy hour deals at multiple spots. Whether you're in the mood for shisha, international cuisine, or a cool drink, they've got you covered.
Advertisement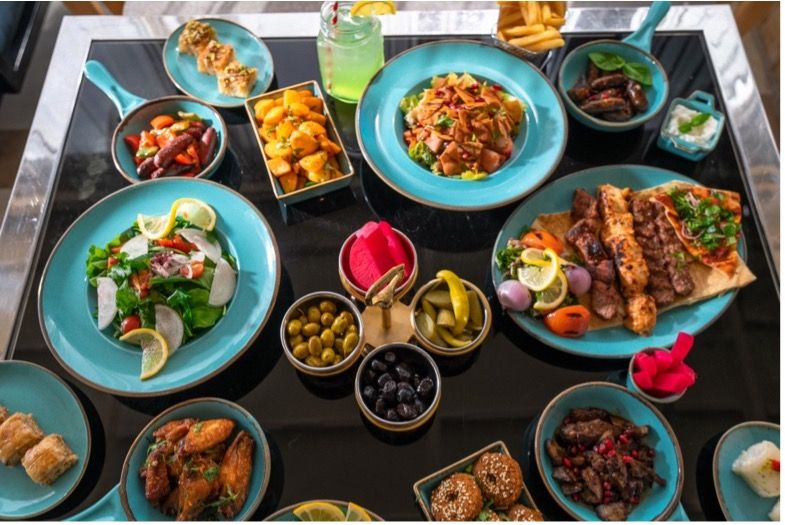 Happy Hours at PRATO: At PRATO, you can enjoy happy hour deals every day. Whether it's a weekday from 5 PM to 8 PM or a weekend from 12 PM to 8 PM, you can savor a wide range of house beverages at unbeatable prices.
Happy Hours at Caddy Shack: Caddy Shack is the place to beat the heat with an air-conditioned tent and non-stop happy hour deals. It's available every day, from 5 PM to 8 PM on weekdays and from 12 PM to 8 PM on weekends. You can choose from a wide range of house beverages at great prices.
Happy Hour Beverage at Caddy Shack: If you're in the mood for brilliantly priced drinks, Caddy Shack has you covered. Every day from 12 PM to 8 PM, you can enjoy selected happy house beverages at unbeatable prices.
Happiest Hours at Embers Lounge: Embers Lounge presents a sumptuous happy hour feast that lasts longer. Located at the picturesque Trump International Golf Club, it's the perfect spot for enjoying Middle Eastern delicacies and shisha. The happy hour is available from Monday to Thursday, from 4 pm to 7 pm.
4. SOON Nobby x True Izakaya: Japanese 1980s Retro-Inspired Dining
SOON Nobby x True Izakaya, located in the heart of JLT, transports you to the vibrant energy of Tokyo with its 1980s retro-inspired dining experience. From unique lunch options to ladies' nights and all-you-can-eat sushi feasts, this spot has it all.
Also read: F1 Academy Presents Exciting 2024 Calendar For Racing Series (socialkandura.com)
New Launch: Teishoku Lunch: Transport your taste buds to the streets of Tokyo with Teishoku Lunch. It's a classic Japanese set meal that offers a full-course dining experience. You can choose between The Regular, allowing three dishes, and The Deluxe, offering four dishes. Both options include a complimentary serving of Edamame. Prices start at AED 95 per person.
Happy Hours: If you're looking to unwind mid-week or during the weekend, SOON Nobby x True Izakaya introduces happy hours. Buy one drink and get another free from Monday to Thursday and on Sunday, between 5 pm to 8 pm.
Ladies Nights: Every Tuesday, ladies can enjoy free drinks from 7 pm to 9 pm. Additionally, there's a special offer of AED 20 per glass for Italian sparkling or pale red grapes, available all day.
All You Can Eat Sushi Night: Get ready for a sushi feast like no other. Every Sunday, between 6 pm to 10 pm, you can indulge in two hours of unlimited sushi. Prices start at AED 160 per person for food and AED 260 per person for food and beverages.
Relish Dubai's Happy Hour:
Dubai's culinary scene is a diverse playground of tastes and experiences, and these four offerings exemplify the city's commitment to delivering unique, enjoyable moments. Whether you're a coffee enthusiast, a night owl, or a lover of Japanese cuisine, Dubai has something special for you. Dive into these delightful experiences and savor the eclectic offerings that the city has in store.
Advertisement