In response to the growing demand for efficient transportation solutions in Dubai, the city is gearing up to unveil its latest innovation – driverless taxis. The Dubai Road and Transport Authority (RTA) has officially announced its plans to launch five autonomous taxis in the vibrant Jumeirah 1 area. While eager passengers will have to wait until December for their inaugural ride, the prospect of autonomous taxis hitting the streets is generating significant buzz.
Driverless Taxis: The Road to Autonomous Travel
Khaled Al Awadhi, the director of transport systems at the RTA, unveiled the launch plans during the Dubai World Congress for Self-Driving Transport at the Dubai World Trade Centre. He confirmed that the driverless taxis would only be available for public use once comprehensive safety tests are successfully completed, ensuring passengers' peace of mind.
One question that looms large is the fare structure for these futuristic taxis. Al Awadhi offered some insight, hinting that the pricing might align with limousine taxi rates, typically running about 30% higher than regular taxis. While exact fare details are still under wraps, this alignment with premium taxi services indicates that passengers can expect a comfortable and exclusive travel experience.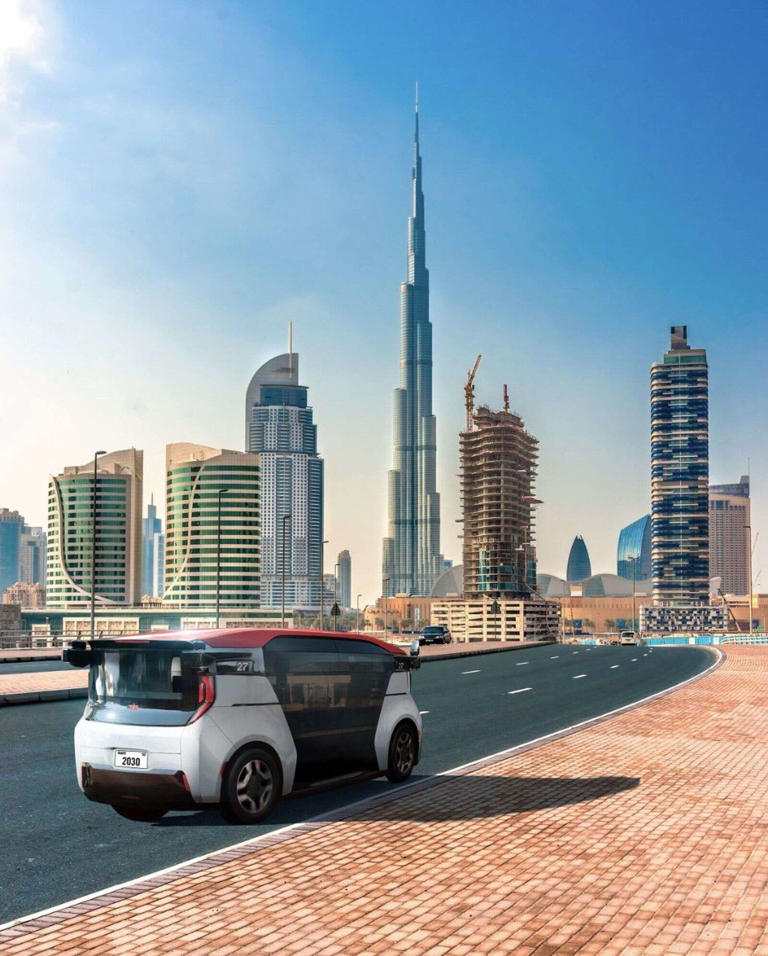 Also read: Bounce Trampoline Park Takes Sharjah By Storm With Thrilling Activities For All Ages
The Test Route
Before these autonomous vehicles hit the streets, they are undergoing rigorous testing on an 8-kilometer stretch between the Etihad Museum and the Dubai Water Canal. During this phase, a fleet of driverless cars equipped with lidars, radars, and cameras have been actively collecting data and images, providing a 360-degree field of vision. This crucial step ensures that autonomous taxis are ready to navigate Dubai's dynamic and diverse traffic conditions safely.
Advertisement

A Vision for the Future
The RTA's ambitious goal is to launch a fleet of 4,000 Driverless Taxis/Vehicles by 2030. This vision extends beyond convenience; it aims to alleviate traffic congestion, reduce emissions, and ultimately contribute to safer roads in Dubai. As the city continues to evolve as a global hub, embracing cutting-edge technology like self-driving taxis is a significant stride toward a more sustainable and efficient transportation ecosystem.
Also read: Indian Government Permits Export Of 75,000 Tons Of Non-Basmati White Rice To UAE
Dubai's imminent foray into autonomous taxis heralds an exciting era of transportation innovation. While passengers eagerly await the December launch, the prospect of more efficient and environmentally friendly travel looms large. With safety as a top priority, these driverless taxis promise to transform the way Dubai residents and visitors navigate the cityscape. As the countdown begins, Dubai reaffirms its commitment to staying at the forefront of technological advancements, all in the pursuit of a smarter and greener future.
Advertisement