In recent years, the paparazzi phenomenon in India has witnessed a staggering surge, particularly when it comes to Bollywood entertainment stars. As the boundary between what is deemed moral and immoral grows increasingly indistinct, paparazzi photographers frequently encroach on the personal lives of celebrities in pursuit of a captivating scoop. Despite repeated admonitions and pleas to desist from such behavior, media outlets persist in colluding with paparazzi to snap 'candid' images of famous individuals as they go about their daily activities.
In a bold move on Tuesday, renowned and most beloved actress of the industry Alia Bhatt publicly rebuked the press and tagged the Mumbai Police, citing a distressing "invasion of privacy" after the paparazzi snapped photos of her inside her own house from an adjacent building's terrace which gives a direct view into her living room that too without her prior consent. Taking to Instagram, the leading lady composed an extensive missive expressing her thoughts on the matter.
Read Alia Bhatt's Statement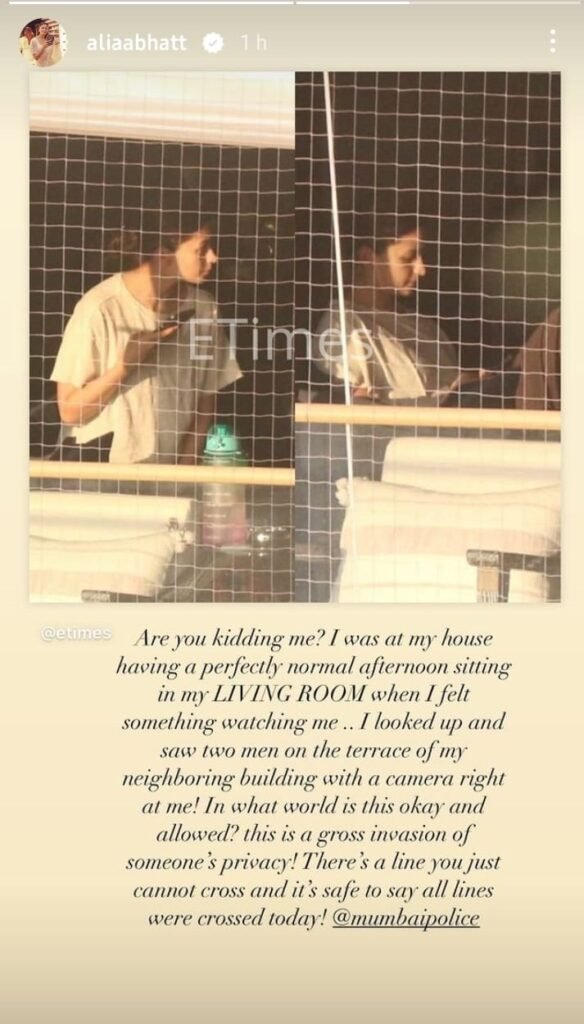 Following the release of the statement, several notable celebrities took to their Instagram handles to express their solidarity with the embattled star and castigated the media outlet for its disgraceful conduct. Celebrities including Anushka Sharma, Arjun Kapoor, Janhvi Kapoor, Karan Johar, Shaheen Bhatt, and Alia Bhatt's mother-in-law Neetu Kapoor were left fuming as they voiced their vehement disapproval of the portal's actions.
Advertisement

Check out how the B-Town celebrities took a stand on the Issue
Karan Johar: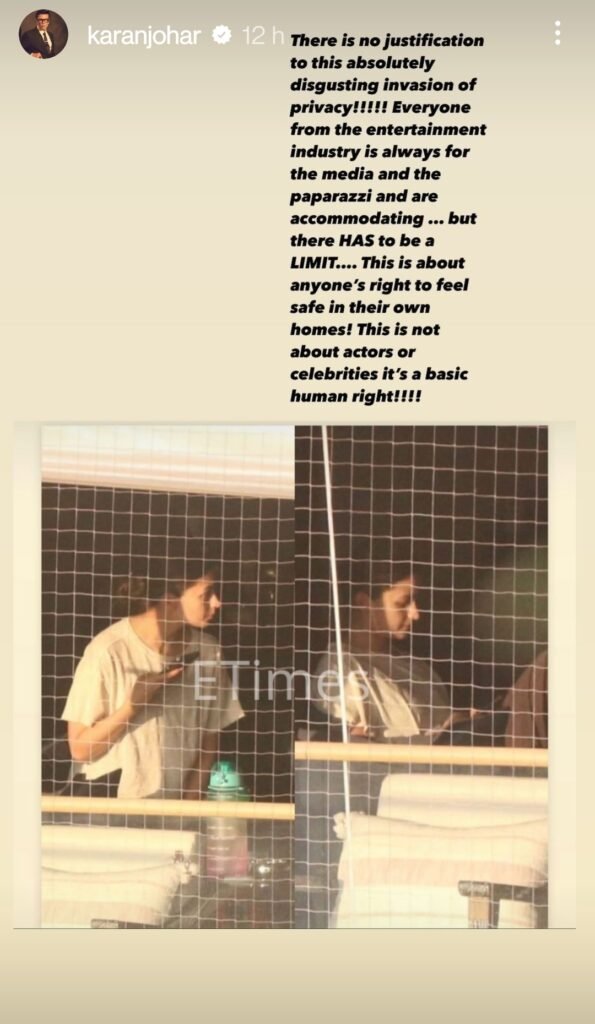 Jahnvi Kapoor: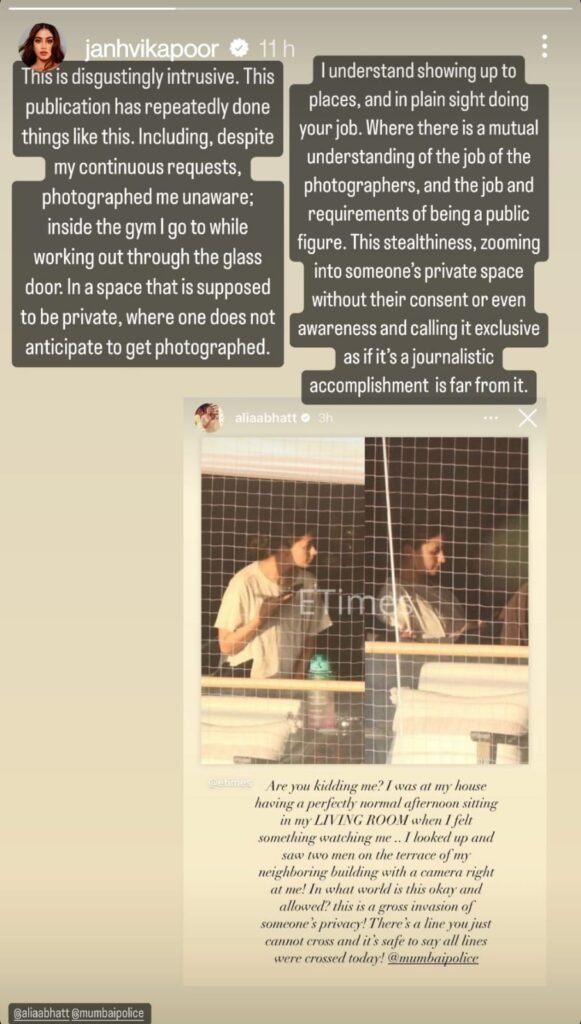 Anushka Sharma: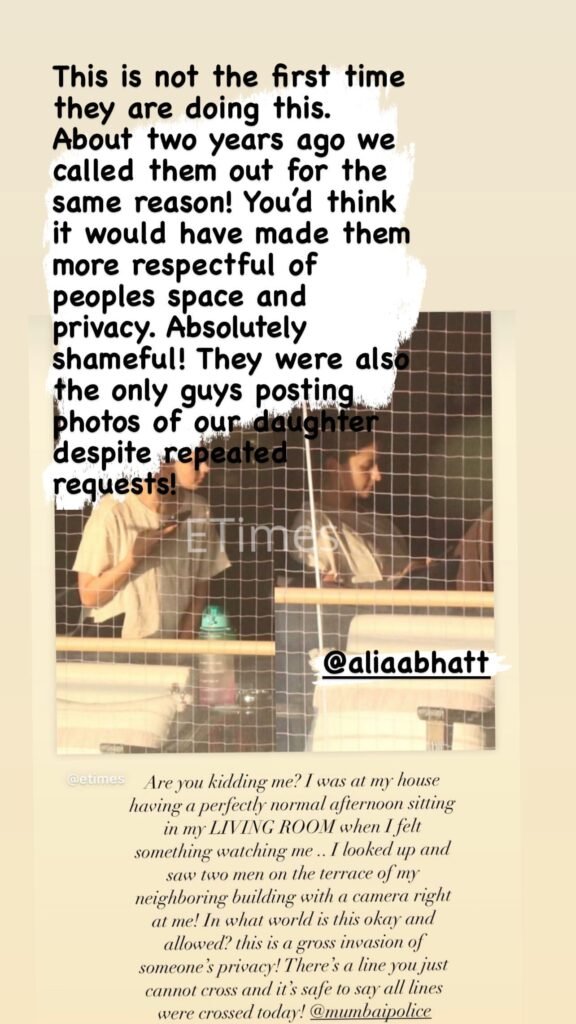 Shaheen Bhatt: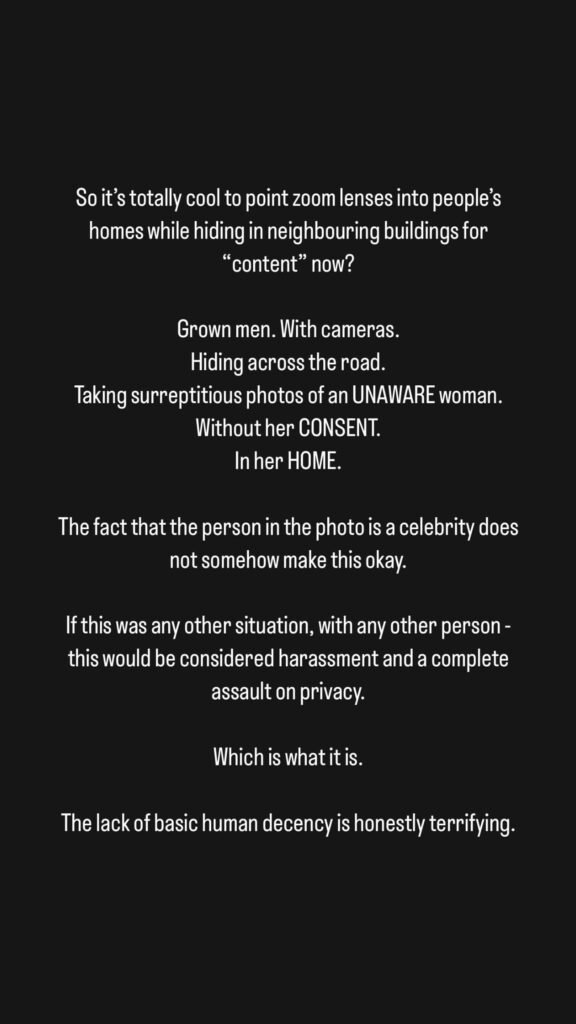 While celebrities may be in the public eye, they are still entitled to their personal space and privacy. The incident has sparked a necessary conversation on the ethical boundaries of media coverage and the need for greater accountability and responsibility in the media industry. It is essential that the media recognizes the importance of respecting the privacy of individuals and upholding journalistic integrity, while also fulfilling their obligation to inform and entertain the public.
Advertisement