Attention all Karan Johar fans, brace yourselves for the latest treat! The much-anticipated song Dhindhora Baje Re from the Alia Bhatt and Ranveer Singh starrer "Rocky Aur Rani Kii Prem Kahaani" has been released, and it's nothing short of a magnificent extravaganza. Following the success of four previously released songs – Tum Kya Mile, What Jhumka, and Ve Kamleya, this new addition is sure to captivate your hearts.
The chemistry between Alia Bhatt and Ranveer Singh in the song is simply electrifying, with their on-screen presence shining brightly. Besides their mesmerizing pairing, there are other captivating elements that cannot go unnoticed. Get ready to immerse yourself in the grand spectacle of this song and experience the magic of Karan Johar's latest cinematic marvel!
Here are 5 aspects we love from the song Dhindhora Baje Re and why
1) Set in the backdrop of festivities
Indeed, Alia Bhatt's character, Rani, portrays a Bengali woman in the film, and "Dhindhora Baje Re" beautifully captures the grandeur of Durga Puja, a significant Bengali festival. The song immerses viewers in the splendour of the festivities, with the entire setting adorned in a vibrant red theme, from the elaborate sets to the stunning outfits worn by the actors. The attention to detail even extends to the colour of the floors, creating a visually striking and cohesive experience.
As a trademark of Director Karan Johar's movies, there's always a special song dedicated to a celebration or festival, and in Rocky Aur Rani Kii Prem Kahaani, this vibrant and exuberant Durga Puja sequence takes centre stage, adding an extra layer of joy and cultural richness to the film. Fans can expect nothing short of a mesmerizing and captivating celebration in this grand cinematic spectacle.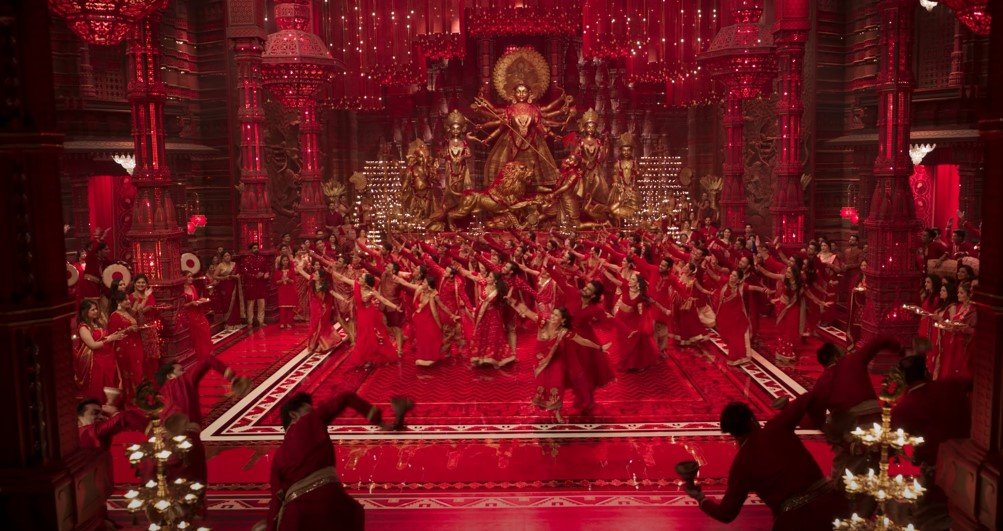 2) The beats are super catchy
Absolutely! Dhindhora Baje Re is not only an energetic and lively song but also a perfect addition to our playlist for the Garba season. With its infectious beats and vibrant choreography, the song sets the perfect mood for dancing and celebrating during the festive time. The catchy tune is sure to become a go-to track for Garba and Navratri celebrations.
3) The song proves that Rocky and Rani stand up for their love
Advertisement

In the trailer, we caught a glimpse of the challenges faced by Ranveer aka Rocky and Rani in their relationship, particularly concerning Rocky's family. Among the family members, Jaya Bachchan's character, portraying Ranveer's grandmother, stands out as someone who strongly opposes their union. The latest song video vividly captures the struggles Rocky and Rani endure while bravely fighting for their love against her resistance.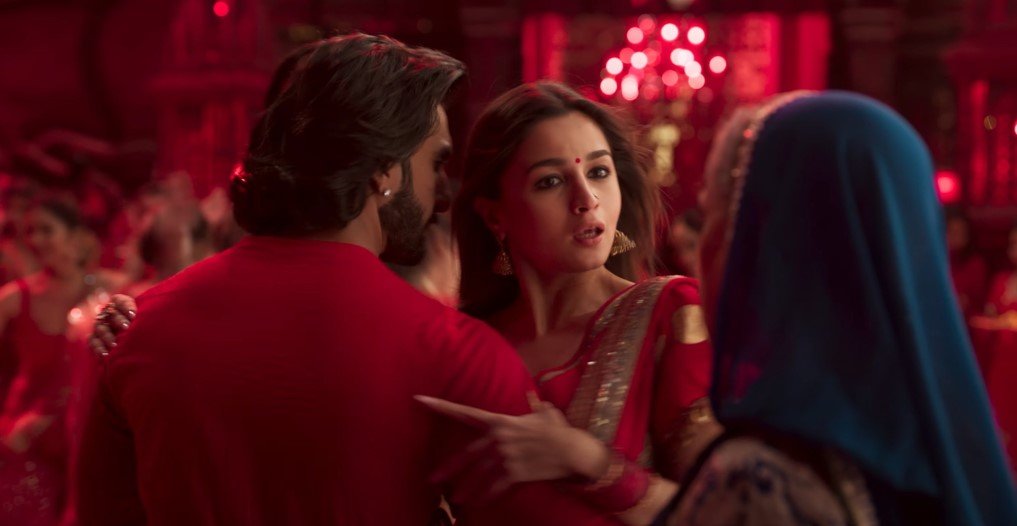 5) Lyrics are just too meaningful
The song Dhindhora Baje Re beautifully complements a crucial theme of the film. Even though Rani's family embraces their relationship, the video clearly depicts that Rocky's grandmother and father are disapproving of their union. The poignant lyrics mirror the lovers' determination as they fearlessly declare their newfound freedom, are no longer concerned about familial opinions, and pledge to continue loving each other despite the obstacles. Jaya Bachchan's outstanding portrayal as the strict grandmother shines in this scene, adding an extra layer of depth to the song's impact.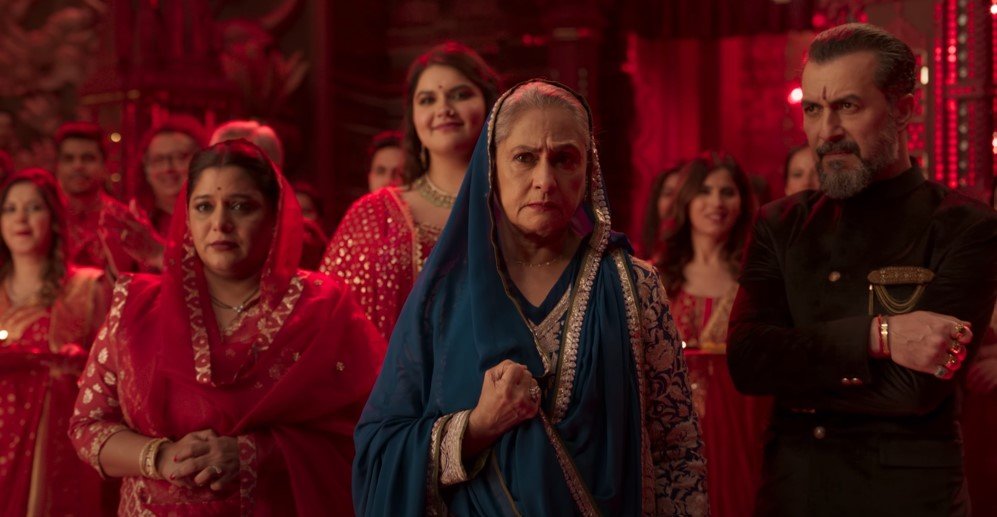 5) The Kathak dance sequence
Ranveer and Alia, portraying Rocky and Rani, exude a vibrant and lively aura when they come together on screen. As remarkable actors and performers, they have absolutely nailed every aspect of their roles. Their performances are a feast for the senses, with an abundance of energy, impeccable expressions, and flawlessly executed dance moves. However, one particular dance sequence in the song stands out, where Ranveer and Alia showcase their mastery of the classical Indian dance form, Kathak. Their seamless and effortless execution of the intricate Kathak steps truly captures the attention of the audience, leaving a lasting impression of their exceptional talent and dedication to their craft.
Directed by Karan Johar, Rocky and Rani Kii Prem Kahaani is all set to release in theatres on 28 July 2023.
Watch the full song Dhindhora Baje Re here:
Also Read: From Rocky Aur Rani Kii Prem Kahaani's Ve Kamleya To Bawaal's Dilon Ki Doriyan – 4 Songs That You Need To Add To Your Playlist
Advertisement