Dubai, renowned for its impressive array of Guinness World Records, proudly adds another accolade to its impressive list with Expo City's Al Wasl Plaza securing a prestigious Guinness World Record. This remarkable achievement further solidifies Dubai's reputation as a global hub for architectural innovation and excellence.
The Al Wasl Plaza Marvel
Al Wasl Plaza, often regarded as the heartbeat of Expo City, has clinched the title of the "largest interactive immersive dome" from Guinness World Records. This extraordinary structure, with a sprawling diameter of 130 meters and a soaring height of over 67 meters (which is large enough to comfortably house the Leaning Tower of Pisa beneath its dome), captivates visitors with its immersive 360° video projections onto the dome's surface.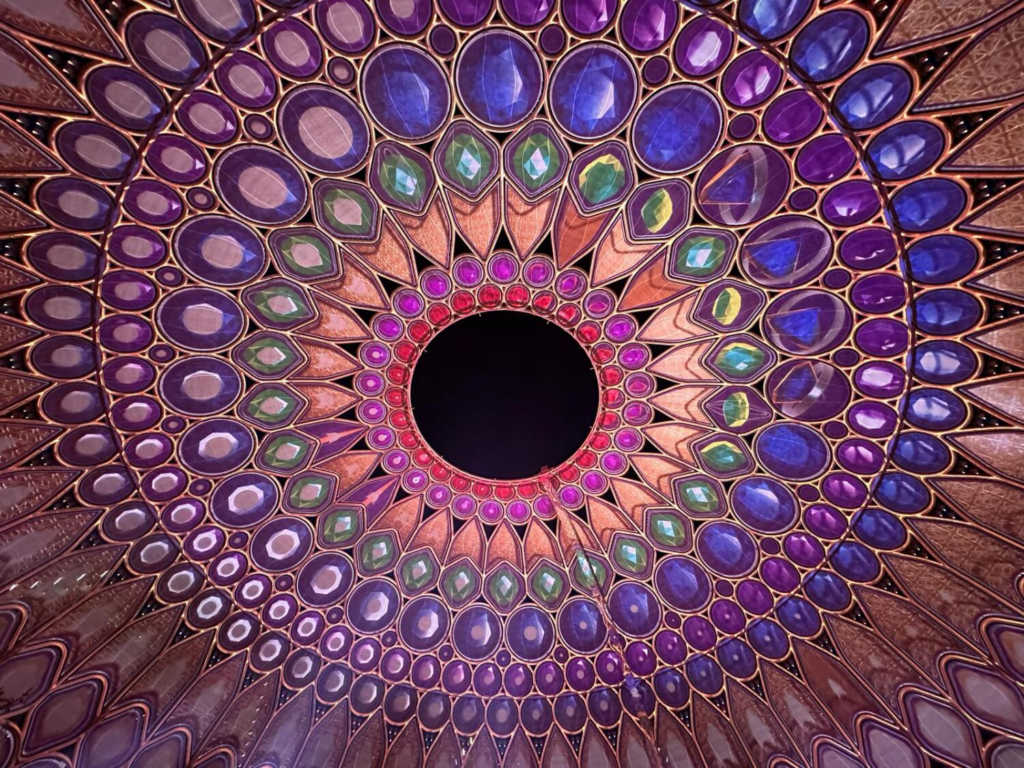 Also read: Exclusive: Emirates Brings Live Cricket World Cup 2023 To The Skies (socialkandura.com)
A Visual Extravaganza
Visitors are left in awe as they witness the magic unfold, courtesy of an impressive array of 252 laser projectors that breathe life into images on both the dome's exterior and interior, creating an unforgettable visual experience. Designed by the internationally acclaimed Adrian Smith + Gordon Gill Architecture, Al Wasl Plaza boasts a unique construction using materials that allow it to be enjoyed year-round.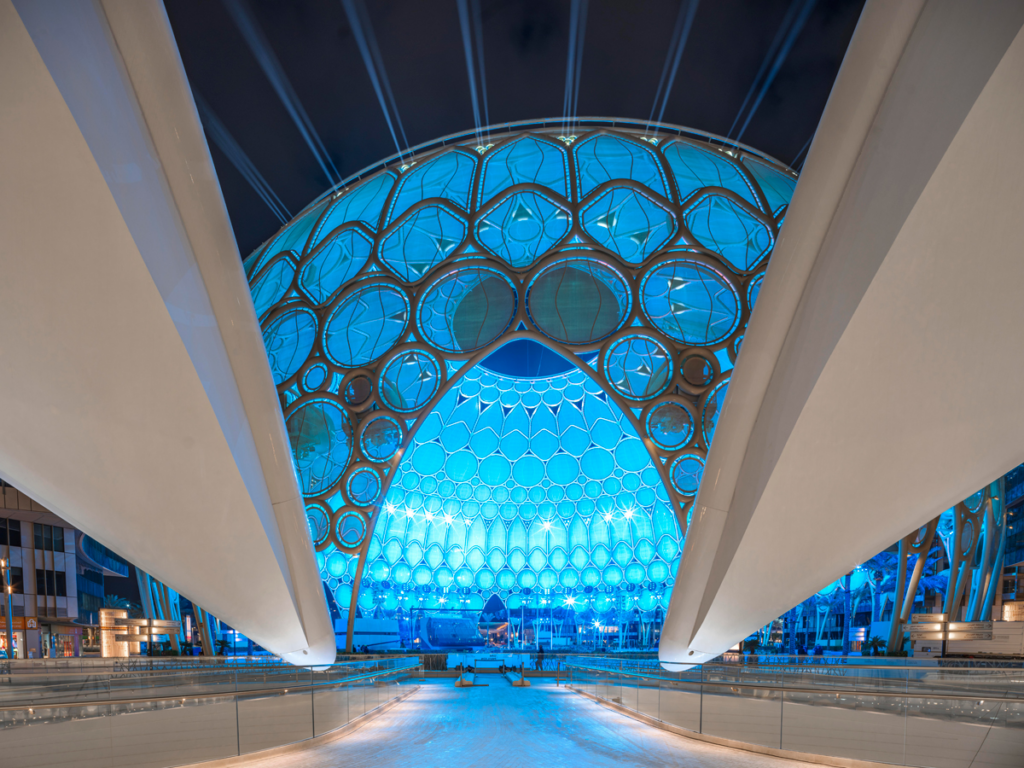 Inspired Architecture
The plaza features a semi-outdoor space with an iconic trellis framework constructed from steel, drawing inspiration from the Expo 2020 exhibition's logo. Interestingly, the Expo 2020 logo is prominently displayed at the apex of the dome, adding an artistic touch to this architectural marvel.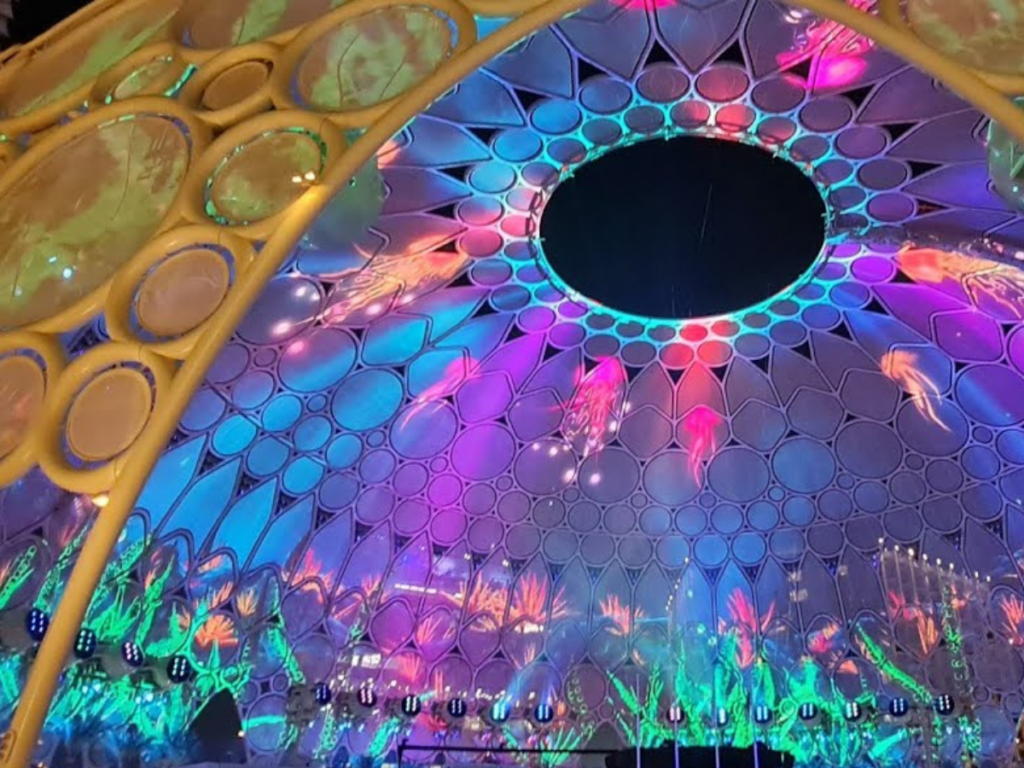 Also read: Dubai Shopping Festival 2023-24: Get Ready For An Extravaganza Of Shopping And Entertainment!
A Hub of Culture and Entertainment
During Expo 2020 Dubai, Al Wasl Plaza played a pivotal role as a dynamic hub for a wide range of events, from electrifying concerts to captivating performances. Looking forward, it is poised to host the UNTOLD music festival next year, promising even more exciting experiences for visitors.
Advertisement

Culinary Delights
In addition to its daily projection shows, Al Wasl Plaza has introduced the Al Wasl Plaza Café, a homegrown brand that offers a delightful fusion of Arabic cuisine. Visitors can savor the rich flavors of the region while basking in the Plaza's unique ambiance.
A Testament to Excellence
This Guinness World Record recognition is a shining testament to the unwavering commitment of Expo 2020 and Expo City Dubai to push the boundaries of innovation and excellence in architecture. Alwaleed Osman, Official Adjudicator at Guinness World Records, aptly stated, "Al Wasl Plaza stands as a testament to architectural excellence and a distinguished structure that resonates with those who have had the privilege of experiencing it."
Dubai's Ongoing Legacy
With this latest record-breaking achievement, Dubai continues to shine on the global stage, showcasing its dedication to creating iconic landmarks that leave a profound and lasting impression on all who visit. As Al Wasl Plaza proudly takes its place among the world's record-breaking wonders, it further solidifies Dubai's position as a city of endless possibilities and extraordinary accomplishments.
Expo City's Al Wasl Plaza, now a Guinness World Record holder, is a testament to Dubai's unwavering pursuit of architectural greatness. Visitors from around the world can revel in its immersive experiences and marvel at its unique design, making it a must-see destination within the vibrant city of Dubai.
Advertisement