Abu Dhabi is home to tons of attractions, and while some are outdoors, a bunch of them are indoors, making them perfect for exploring during the summers. And with the onset of summer, if you are planning to make the most of your time in Abu Dhabi, here are seven indoor attractions you must visit. They all are unique, perfect for all age groups and will give the much-needed adrenaline rush.
1. Sea World
The first SeaWorld outside of North America will open in Abu Dhabi on May 23rd. It will be the region's first Marine Life Theme Park and feature eight immersive realms with over 15 interactive experiences and rides, over 100 animal experiences and presentations, including up-close animal encounters. SeaWorld will also have more than 20 live characters and performances, 17 dining options, 13 retail outlets and roaming entertainment across each realm.
2. Adrenark, Al Qana
The much-awaited, adventure park, Adrenark in Al Qana is now open. Perfect for all age groups, Adrenark Adventure is a physically interactive and immersive indoor adventure park and features 20 different exhilarating activities including climbing walls, rope courses, thrill rides, stunt bag jumps, and for the first time in the UAE a multi-level E-karting track that climbs three floors inside the building. It is open between 10 am and 10 pm from Saturday to Wednesday, and from 10 am until midnight on Thursdays and Fridays.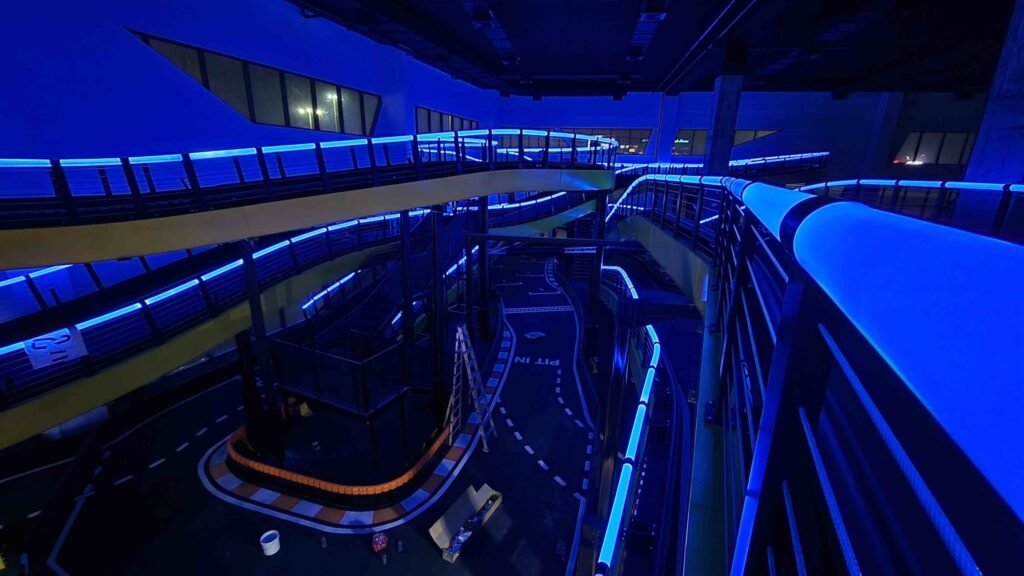 3. The National Aquarium, Al Qana
The National Aquarium in Abu Dhabi is home to 330+ unique species, 46,000+ animals and 10 thematic zones. A team of 80 sea-life experts ensure that the animals inside are in their best health always. From Ocean Encounter to Jungle Encounter, you get to meet animals in their original habitat. The ticket for the aquarium starts from AED105 for general admission. And if you want to experience the best of everything the aquarium has, an All Access pass for AED190, includes the Glass Bottom Boat Tour, Glass Bridge Walk and more. You can visit the aquarium daily between 10 AM to 10 PM.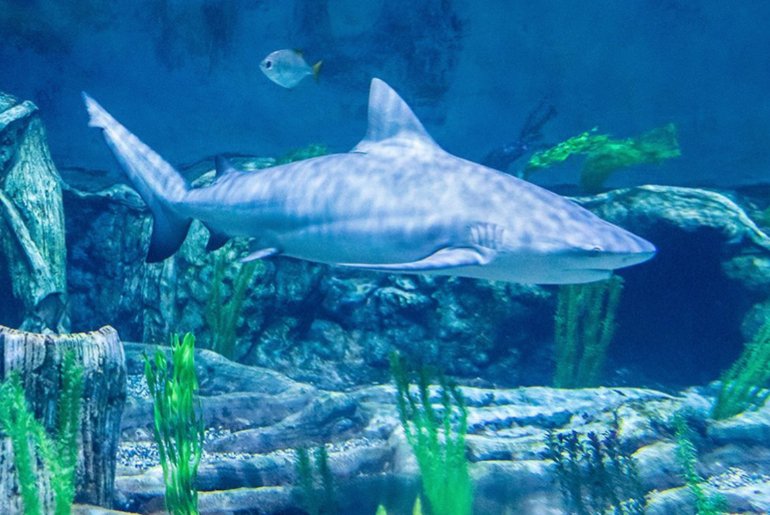 4. Warner Bros, Yas Island
Located in Yas Island, Warner Bros Abu Dhabi is the first-ever Warner Bros. branded indoor theme park. It lets you meet all your favourite cartoon characters under one roof. Explore the uniquely themed lands- Bedrock, Dynamite Gulch, Cartoon Junction, Gotham City and Metropolis and experience 29 thrilling rides; the theme park is perfect for spending an entire day with your family and friends. Make memories worth a lifetime by enjoying interactive family-friendly attractions and unique live entertainment, walk alongside iconic characters like Batman, Superman and Wonder Woman, and meet your childhood favs- Bugs Bunny, Scooby-Doo, Tom and Jerry and The Flintstones. Dine at unique themed restaurants, and shop for exclusive merch, there's never a dull moment at Warner Bros. Entry ticket starts from AED395, and timings are daily 11 AM- 8 PM, however, timings are subject to change, so make sure to check once before visiting.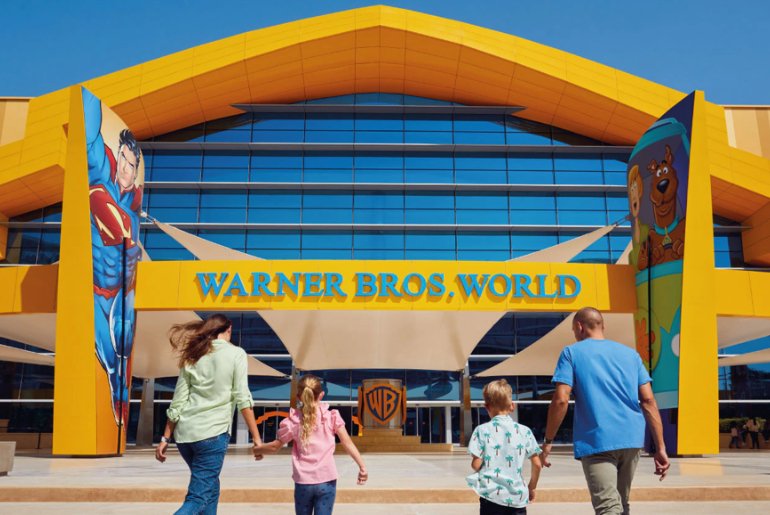 5. Bounce, Marina Mall
Jump all your worries away at Abu Dhabi's best trampoline park, Bounce Abu Dhabi. Located in Marina Mall, Bounce combines trampolines, airbags and adventure challenges that act as your freestyle playground and let you get immersed in adventure and fun. The standard one-hour pass is for AED85, whereas the premium one is for AED100. You can also opt for a multi-visit pass- the 10-visit pass is for AED700, and the 25-visit is for AED1450. Bounce welcomes everyone- from children to grandparents- everyone is welcome to have fun at this trampoline park.
6. Prison Island Escape Room, Abu Dhabi Mall
Do you enjoy solving puzzles, mysteries and situations? If yes, then Prison Island Escape Room, located in Abu Dhabi Mall, is for you. The escape room has 26 cells and welcomes everyone between ages 8 and 80. The escape room is like the successful TV show "Fort Boyard", where you work together as a team to solve tricky challenges across cells while collecting points and having an unmatched experience. You have to think quickly, use logic and work as a team to break the prison. Yep, you and your friends will be locked up in jail during the game! The package starts from AED125. So if you love adventure and mystery and have 2-3 hours to spare with your friends, visit this escape room right away!
7. Ferrari World, Yas Island
No list is ever complete without the world-famous Ferrari World. This Ferrari-branded theme park is home to the world's fastest rollercoaster- Formula Rosa, which speeds up to 240km/h in 4.9 seconds, the highest loop ride and over 40 record-breaking attractions. Besides the rides, you also get to see magical shows, savour the flavours of Italy and get exclusive access to the fast, prestigious world of Ferrari cars. You can drive a Ferrari, enjoy a VIP experience and shop the merch- there's a lot to do. Park timings are from Noon to 8 PM, and the entry ticket starts from AED325.