Chocolate- it's not merely a food item; it's an emotion. From comforting us on bad days to celebrating with us on good days, Chocolates are always a part of everything noteworthy in our lives. Be it gifting it as a present or buying it as a souvenir while travelling, we all love chocolates. And tomorrow (July 7th), as we celebrate World Chocolate Day, here are five chocolaty dishes in Dubai that you must try. Read on to know.
Also Read: UAE's First Farm-To-Table Chocolate Factory Is Now Open & We're Drooling
Dishes You Cannot Miss In Dubai On World Chocolate Day
1. Edible Chocolate Pot At Caffe Di Roma
Caffe Di Roma, located across Dubai, this famous cafe serves Rome's finest coffee in UAE. And after its viral Snowman Hot Chocolate, and thick Cremespresso, Caffe Di Roma has launched an Edible Chocolate Pot for AED35 only. This delicious dessert is made with lots of chocolate, fresh fruit, white chocolate balls, cream and other tasty ingredients- this is a must-try. It not only looks good for the gram but tastes heavnely too. Each layer of this decadent dessert offers a distinct taste and is a taste for your treat buds.
2. Opera Chocolate Tart at Aamara, Voco Hotel Sheikh Zayed Road
Want to satisfy your sweet tooth this World Chocolate Day? If yes, head to Silk-route-inspired restaurant- Aamara to relish their Opera Chocolate Tart. This dessert boasts a luxurious chocolate brownie and velvety almond mousse nestled within a delicate tart shell and topped with coffee ice cream and a sprinkle of cocoa powder. Priced at AED 125, indulge in the exquisite Opera Chocolate Tart and let your taste buds embark on a journey they won't soon forget.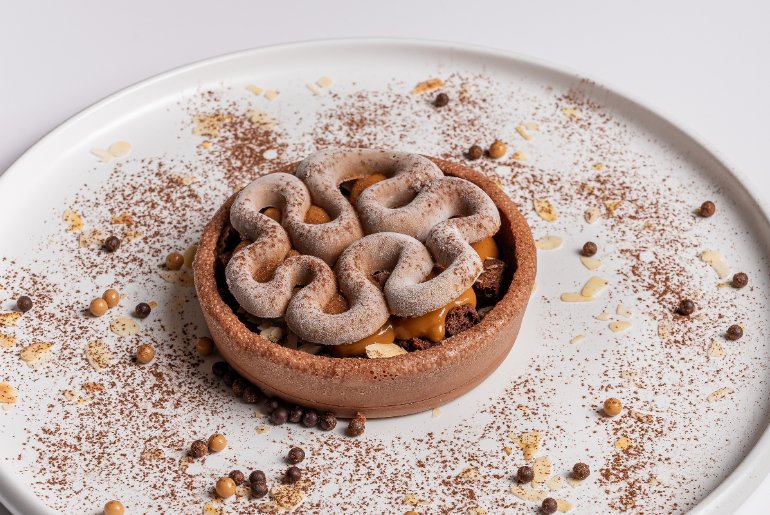 3. Sugar-Free Chocolate Delight At Pincode
This world chocolate day, say yes to loads of chocolate without worrying much about the calories. Are you wondering how is that possible? Well, Pincode by Kunal Kapur at Dubai Hills Mall is offering a delectable, exquisitely sinful Sugar-Free Chocolate Cake topped with a large scoop of velvety Vanilla Ice Cream for just AED 35! Pincode believes that everyone should be able to indulge in the pleasures of chocolate without compromising on health. So grab your guilt-free treat!
Advertisement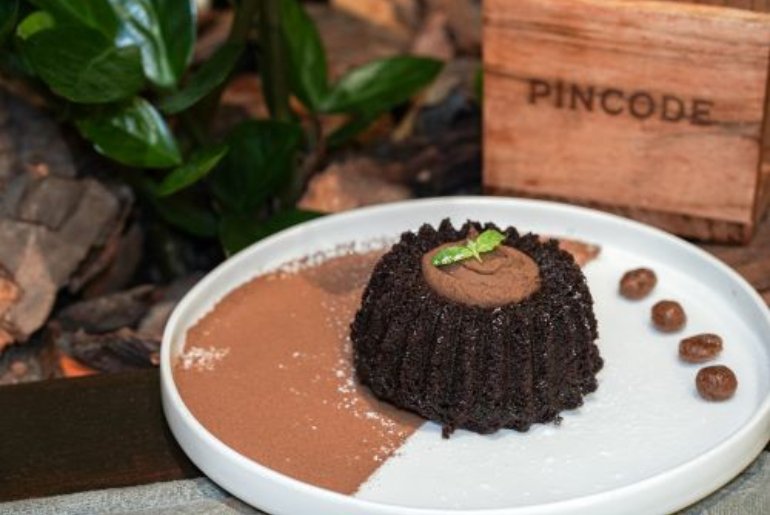 Also Read: This Japanese Cafe In Dubai Serves The Prettiest Lattes & Smoothies Ever
4. Hazelnut Hot Chocolate At Said Dal Cafe
Said Dal Cafe, located at City Walk, offers the best hot chocolate and mochas in Dubai. The thick chocolate layer blends well with the coffee and is worth every calorie. You must try the Said Hazelnut Hot Chocolate for AED37, Said Dark Hot Chocolate for AED37 and Said Signature Chocolate Cake for AED50. This world chocolate day, go all out with chocolates at Said Dal Cafe.
5. Hot Chocolate Rolls & Chocolate Brownie At China Bistro
This World Chocolate Day, 7th of July, get ready to go on a delectable chocolate voyage at Pan Asian restaurant, China Bistro. With five outlets in Dubai and one in Sharjah, chocolate lovers can dig into China Bistro's two delicious chocolate desserts – Sizzling brownie with a vanilla Ice-cream scoop loaded with a generous sprinkle of assorted nuts and Hot Chocolate Rolls – crispy & chocolate-y delicious cigar rolls served with a scoop of Vanilla Ice-cream. Both the chocolate dishes on the China Bistro Menu are priced at AED 31 only.
So what are you waiting for? World Chocolate Day falls on a Friday, making it the perfect day to celebrate your love for chocolates and the weekend. Share this with your friends and loved ones, and plan The perfect CHOCOL-date right away!
Advertisement