Lebanese people are probably unable to remain calm after seeing this headline. If you're not, go tell your Lebanese friend, coworker, or neighbor about this news, watch them exclaim with joy, and then do the same. Playing it cool is pointless when drool-worthy frozen treats like Bachir Ice Cream are involved.
The news that the ice cream company is opening locations in Dubai at not one, but TWO different addresses has caused an unprecedented amount of enthusiasm among Lebanese expatriates living here. Well, this is no surprise, given the influx of Dubai's best from Beirut over the past year, from buzzing nightclubs to glitzy fine-dining establishments.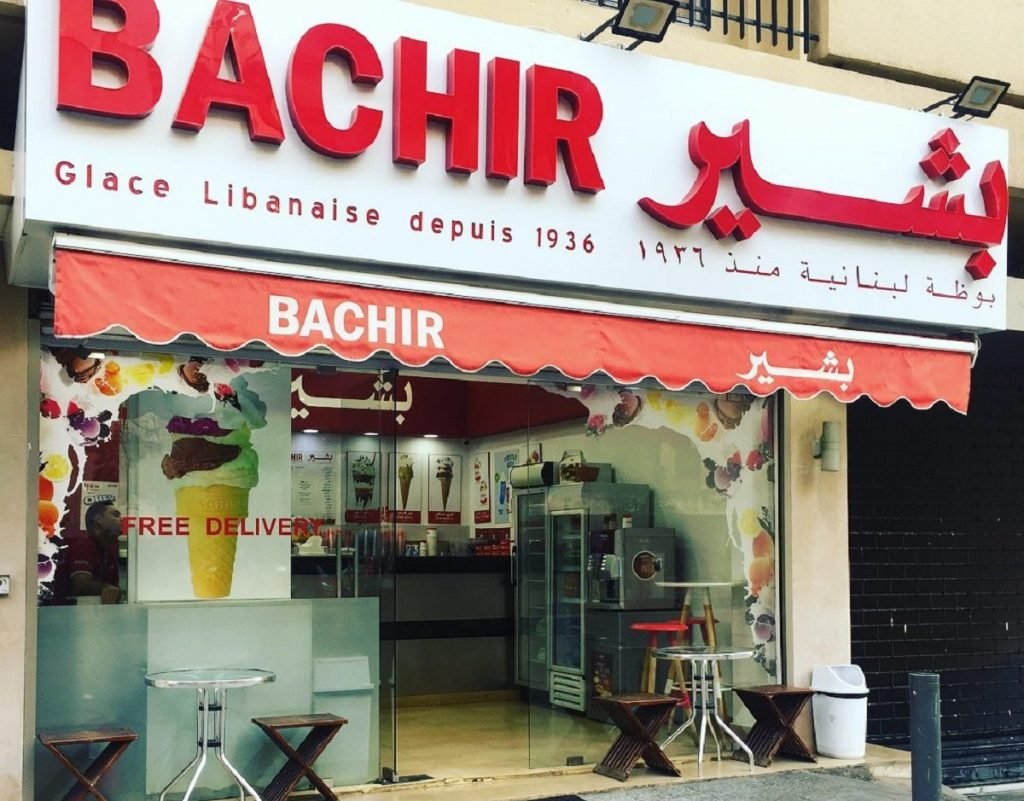 Indulge In Over 19 Authentic Flavours At Bachir
Nestled in Dubai's Galleria Mall in Al Barsha, the 86-year-old ice cream shop offers delectable scoops. Fans of Bachir Ice Cream have voluntarily waited hours in line for its unique flavors. For gobs of lighter-than-air Ashta (whipped cream) ice cream thickly covered with crushed pistachios, they vouch that the wait is worthwhile.
Or the chocolat mou, a sundae made entirely of chocolate, whipped cream, and chocolate syrup that will ruin your diet.
From the 19 flavors that this well-known Lebanese company offers, they are only the hallmark goods that are the cream of the crop. Mango, peach, strawberry, apricot, melon kiwi, and other fresh fruit-infused sorbets are also available. For those who are feeling more daring, there is also coffee, caramel, Oreo, and rose to choose from. Some of them even offer a sugar-free version, allowing you to indulge in sweet things without experiencing a sugar rush.
Advertisement

What makes the dessert place so special?
The dessert shop has been a critical part of every Lebanese national's childhood. Affectionately called Bouza Bachir by the Lebanese, it is a neighborhood landmark that evokes memories of school field excursions, Sunday pleasures after family lunches, and summer road trips.
The following of this ice cream parlor is extremely widespread. The shop began as a family-run enterprise in the mountain village of Bikfaya by brothers Maurice & Edward Bachir back in 1936. Today, the brand is tantalizing tastebuds throughout the world with a Sao Paulo store that opened in 2021 and a Parisian outlet that welcomed ice cream lovers in July in the same year. The family tradition is currently being perpetuated by Edward Bachir's grandson Alexander Bachir.
Along with Dubai, the ice cream brand has also been introduced in other UAE emirates, including Al Jada in Sharjah. And, when you're here make sure to sample their unique flavors, which were developed especially for the UAE and include dates, rose loukoum (seen below), lemon mint, and pineapple.
So, go on and indulge in a decadent scoop of this luscious Lebanese ice cream!
Advertisement