Are you a fan of Asian flavours, and feel incomplete without a big plate of Noodles and Jasmine Tea? We have a new spot to add to your list. Everyone's favourite pan-Asian restaurant in town, China Bistro is spreading its flavours with its 6th outlet in Dubai. The Award-Winning restaurant is opening in Business Bay on 1 February and it's got something exciting to treat your tastebuds. Read on to know more!
Ahead of it's new branch, China Bistro is offering an all-you-can-eat dim sum for AED 6. If you're not up for dim sums, opt for the Korean Dolsot Sizzling Stone Bowl for AED 6. The delicious offer will be up for the next two weeks until 14 February.
At the Business Bay China Bistro, you can expect to find signature favourites such as the prawn tempura, crispy potato with lime and chilly, crispy vegetable Konjeenaro, Fire-roasted Mandarin chicken, chicken wings in a choice of Hunan or Hong Kong sauce, Roast Lamb, one pot meals and hot pots savoured by the China Bistro patrons across India and the UAE.
Also, not to be missed by health-conscious ones are vegetable basil dumplings, chicken basil dumplings, stir-fried Asian greens, vegetable croquette with chilly soy. For the indulgent dessert lovers is the dramatic Buddha's Fu which invariably every visitor raves about on social media as well as a brownie with chocolate sauce among others.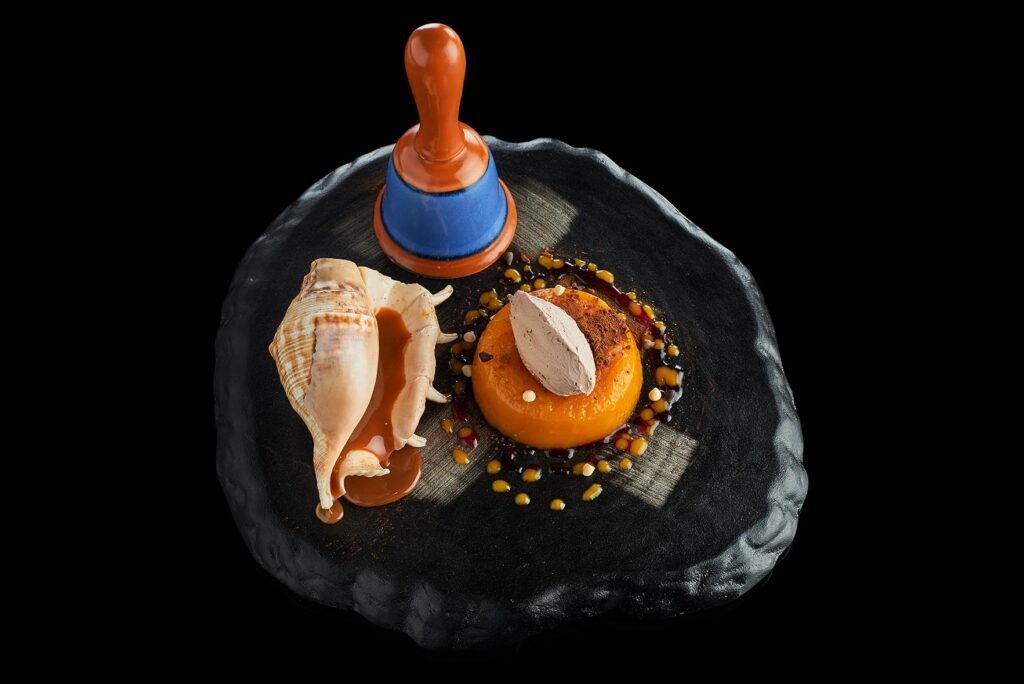 Advertisement

Guests can also enjoy the restaurant's all-new Korean Sizzling Stone Pot menu. These dishes are cooked and served in Stone Dolsots which are made of Pagodite — a variety of stone used by Chinese artisans. Dolsot is a small-size piece of cookware used to serve hot rice dishes in Chinese and Korean cuisines. With its latent abilities, the stone bowl does not cool off quickly when removed from the stove resulting in comfort hot dish for a longer time. Dolsot comes spruced with colours — green leafy vegetables, red and yellow bell peppers, Thai Basil, Sichuan sauce and a gentle sprinkle of herbs and is customizable for your liking. Dolsot is a warm hug for your appetite.
The interiors are vibrant and are designed to reflect the cuisine and the inspiration behind the brand – The Terracotta Warriors, as a way of strengthening the overall brand identity. The Olive Green colour scheme complimented by Orange and Patina finishes immediately communicates a message to customers walking through the door, even going as far as influencing appetite and energy levels. The decor carries forward the ancient traditions of Chinese Warriors but does not have the typical Chinese elements seen in regular Chinese restaurants. The ambience is fresh, contemporary, and subtle with a nice cosy vibe giving it a bistro feel. When paired with authentic food, service and music, the furniture & fixtures contribute to the overall ambience felt in the space, whilst also moulding the customer experience.
At its new location in Business Bay, China Bistro aims to become a centre for the community, where people can come together and enjoy tasty food. The space is open seven days a week and the brand is known to draw community members to return repeatedly over the years not just for the high-quality pan-Asian food the restaurant provides, but also for the experiential elements it offers. China Bistro is a perfect place to talk business over lunch, a quick bite to fuel your day, a gathering with your colleagues, a simple get-together, or a family meal with being at the centre of the commercial hub and the residential area.
On the launch, Mr Sanjay Vazirani, CEO, Foodlink Global Restaurants & Catering Services LLC (China Bistro) said, "With a huge growing demand and popularity of Indo-Chinese Cuisine across the world we have big plans to expand the geographic footprint of China Bistro to newer geographies. China Bistro was born with the intention of delivering food aficionados great quality Chinese food along with other Asian delicacies from places such as Burma, Hong Kong, Indonesia, Japan, etc. We are excited about China Bistro's launch in Business and we will continue serving our loyal diners with the best that Asian cuisine has to offer."
Details
Address: Retail 4, Bellavue Towers, Business Bay, Dubai
Timings: Weekdays: 11:30AM- 1AM, Weekends: 11:30 AM- 2:00 AM
Contact details: 971549951532
Cost for two: AED 150-200
Timings: 5-7 PM
Advertisement