Art lovers, listen up! If you're looking for a hub in town to unleash your creativity, we've got news! There's a hip new art studio in Dubai, a space where fun meets creativity and imagination. A former industrial warehouse in Al Quoz has been turned into a place for creativity where aspiring artists can break the rules and partake in a variety of artistic pursuits by Wild Paint House.
There are six different activities to participate in at this first-of-its-kind experience in Dubai (the designers of Wild Paint House, Kevin and Andrea, also run two studios in Singapore). Wild Paint House Dubai offers six unique art jamming painting experiences. So, get set to let your creative juices flow! These activities include splat, spin, swing, pour, neon, and graffiti.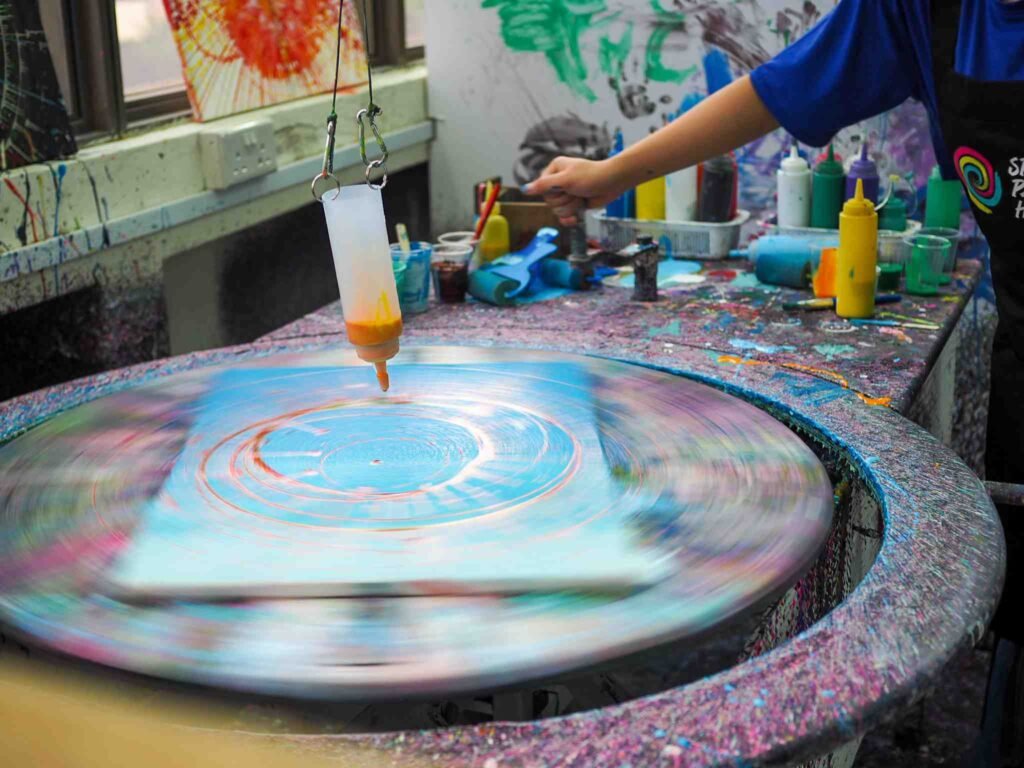 Splat
Get dressed in overalls to cover your clothing and spraye your canvases with a variety of glitter, neon, and vibrant paints. There's no need to worry about making a mess because you'll be given all the supplies you need, like paint pistols, straws, brushes, and balloons, to create a piece that's all about painting your canvas, the walls, and your friends as you work on your masterpiece.
Spin
This one involves specially constructed spin canvas machines. You can choose four to five colors, which you can then combine to create whatever shade you can think of. Your choice of adding paint is up to you once your canvas is fastened to the machine. You can add a dab of paint and watch it dance its way around the canvas, or start the machine spinning before adding your color. The outcome is a colorful artwork with intriguing detail in every crevice that is mesmerizing.
Advertisement

Graffiti
Tag and spray our outdoor walls – it's legal here! There are a plethora of colors available, so you may express yourself as you choose with bold patterns or intriguing designs by applying paint to the brick. However, this is available only in the cooler months.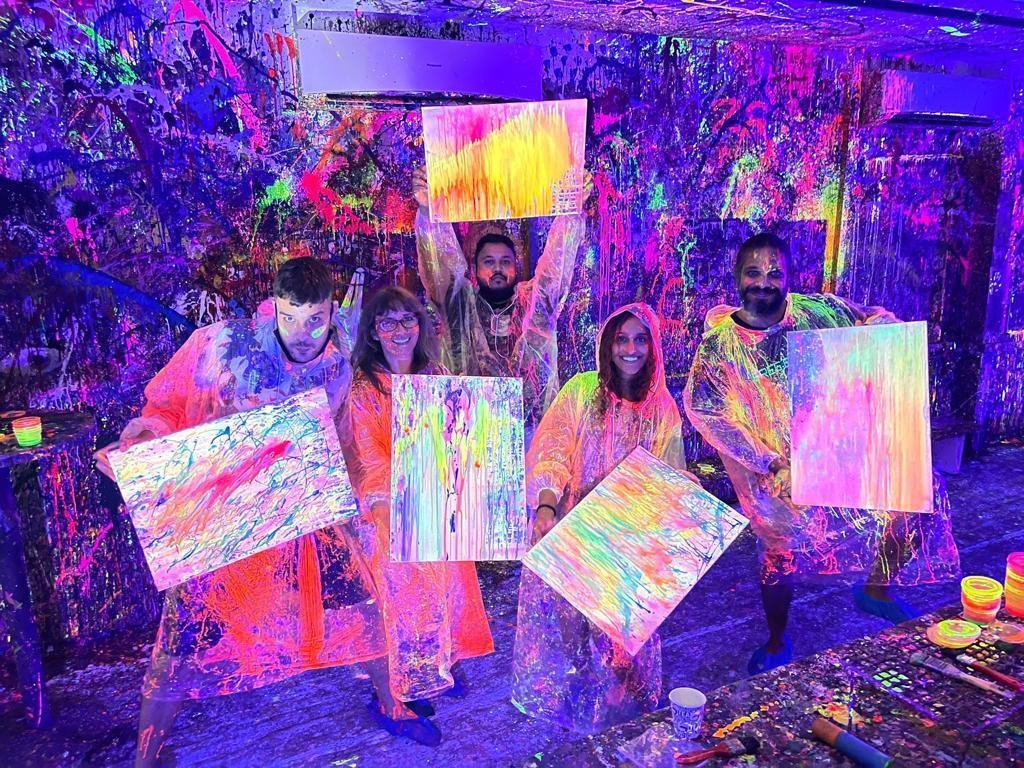 In addition, you can also try pour paint, swing paint or neon paint.
While some are obvious, others are totally original approaches to releasing your inner artist. Prices for the events start at AED 160, and groups can book them together for an afternoon of creative inquiry.
Details
Address: Wild Paint Studio, Al Quoz Industrial Area 1
Timings: 2pm to 8pm Weds to Fri, 10am to 10pm Sat and Sun
Cost: From AED 160
Contact : (0)56 145 9689
Advertisement