And it's all set for a grand comeback! The 12th edition of the Sharjah Light Festival is set to kick off next month and will illuminate the emirate from Wednesday, February 8 to the 19. This year, the festival promises to be better than before and has a host of interesting activities in store. So, what can you expect from this year's edition? Here's a low-down.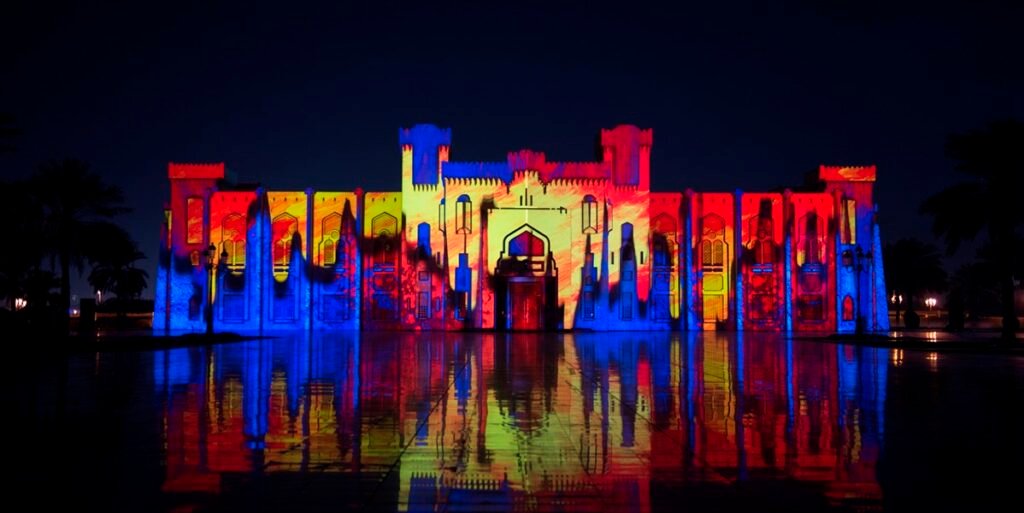 Get ready To Go On A Tour Of cultural heights
For starters, guests can expect to wowed by internationally renowned artists who will celebrate science, creativity, and heritage through a stunning display of lights, colors, and music at the city's poplar landmarks. Don't forget to carry you camera and spam your gram!
Last year's fest included light displays at well-known locations such University City Hall, Al Noor Mosque, Sharjah Mosque, and Al Rafisah Dam to commemorate the 50th year. Many of the designs are poetic and inspired by local culture, stories and traditions or incorporate nature and space, some are based on more modern art and design, all are beautiful and thought provoking. The festival's wintertime location makes it the ideal time to visit Sharjah and experience the sights, sounds, and culture of this emirate.
Advertisement

The Sharjah Light Festival is a must-attend event for anybody interested in photography, family, or the wonder of light and color. Mark your calendars and get ready for a fun outing with the fam! The light shows will take place from 6 p.m. to 11 p.m. on weekdays, and from 6 pm to midnight over weekends.
Mark your calendars and we'll see you there!
Advertisement