Everyone has comfort food; however, if there's one dish we all love unanimously, it has to be Pani Puri. Pani Puri is an Indian snack (Chaat) dish that has gained tremendous popularity, not only across India but also in Dubai. The sweet, spicy and tangy chutney with the crisp puri is like a burst of flavours in your mouth.
And if you are a die-hard pani puri lover, we have one irresistible deal for you. GupshupChaiPe restaurant in Dubai is offering unlimited Pani Puri for AED12 ONLY. Yep, you read that right! Don't limit yourself to just 10 or 15 puris, because you can now have unlimited pani puri for a steal deal. Read on to know more about this delicious deal.
Unlimited Pani Puri For AED12 Needs To Be Pre-Booked
Also Read: Starbucks UAE Launches Special Summer Mango Drink
Located in Atrium Centre, Bur Dubai, GupshupChaiPe Cafe is offering this unlimited pani puri deal, and you cannot miss it. The best deal is that the pani puri comes in six flavours- Mumbai Spicy, khatta meetha, Garlic, Tamarind, Gupshup Special and Mint. Each of these flavours has a unique taste and is definitely a must-try. And if you are planning to visit this restaurant, do note that you have to make a pre-booking to avail of this offer.
To avail of the unlimited pani puri offer, make a pre-booking by providing your name, and contact details, and you will get a confirmation message accordingly. Call or WhatsApp the restaurant to get a confirmed booking. And if you are not a Pani Puri fan, then there are other street-style dishes that you must try without fail. From Mumbai-special vada pav to bhel puri, Kutchi Dabeli, Chole Tikki Chaat and more, you will be spoilt for choices at this restaurant
Advertisement

.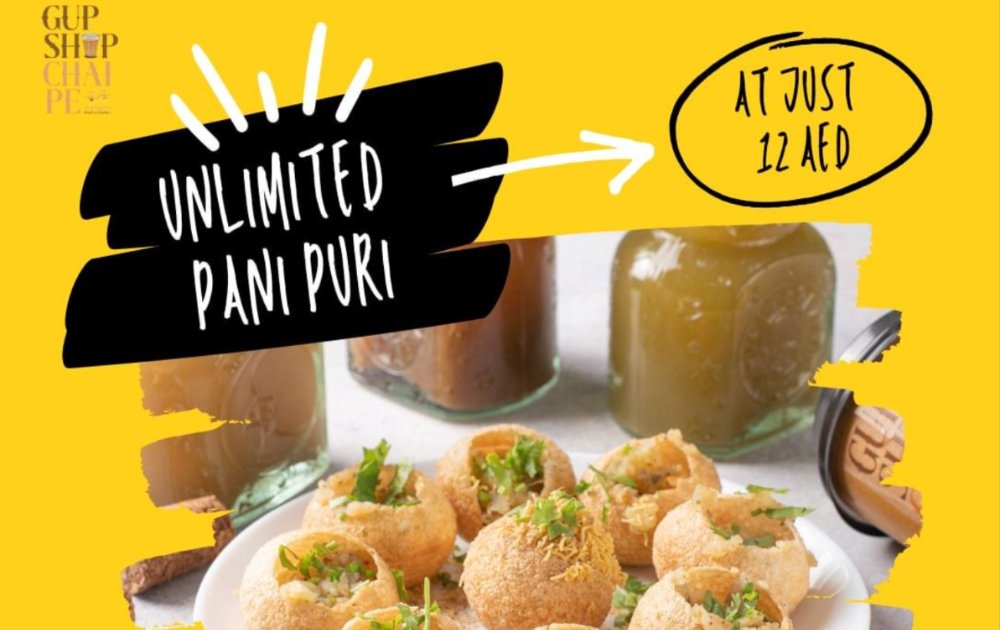 And if you love desi street food, you have to visit Yummy Dosa NOW. Dubai's Yummy Dosa has now brought to town Mumbai's favourite 'Matka' dosa, and we must say it's like no other! So, what's this, you ask? Find out for yourself!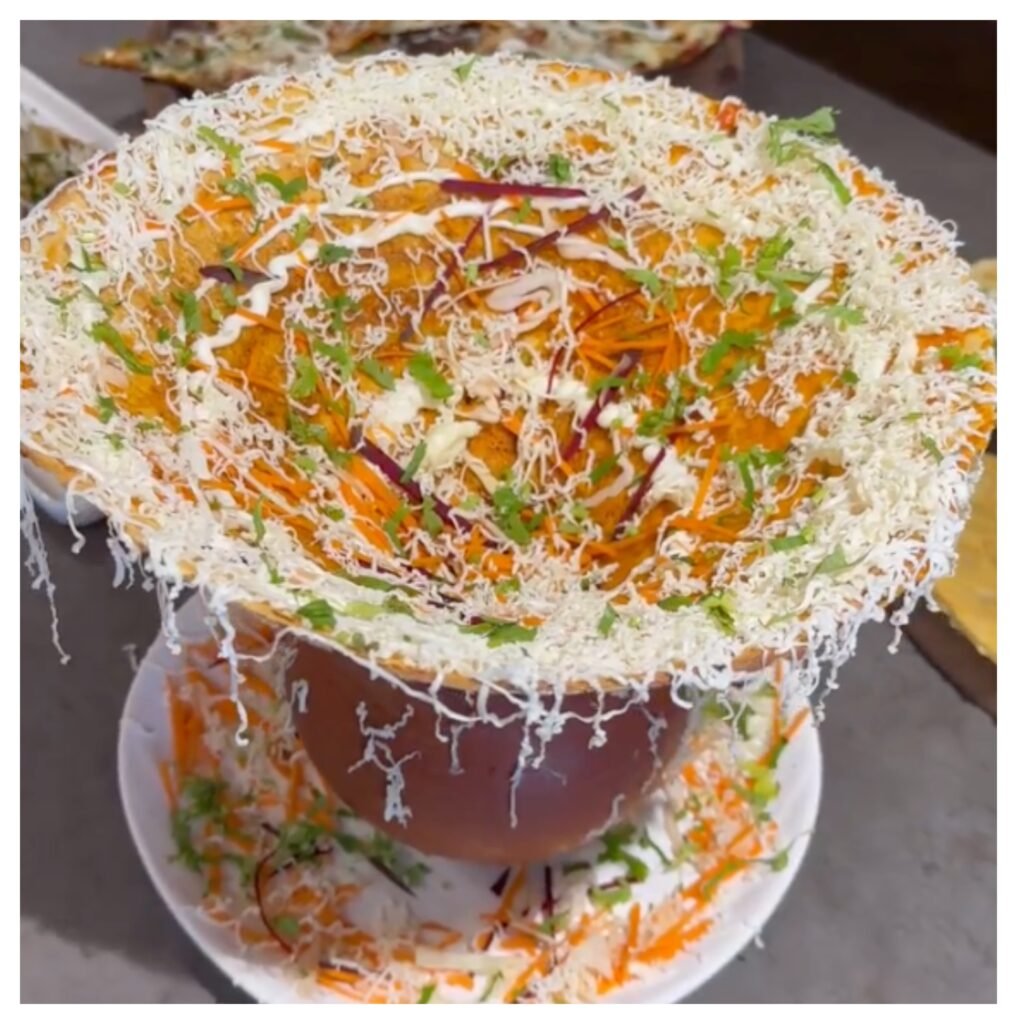 Made with the freshest of fresh ingredients, a whole lot of veggies and Paneer, this dosa is creme de la creme – literally. Finished off with a generous topping of Cheese, the matka Dosa is served with a side of the restaurant's signature coconut chutney. All this mouth-watering pack of the palate is just for AED 28. What's not to love? 
That's not all. Dosa lovers have a lot more to try when here. Indulge in the world of Dosas at Yummy Dosa with their already exquisitely detailed Dosa Menu. With over 99+ types of Mumbai-style Dosas such as Dosa Fondue, Cheese Burst Pizza Dosa, Zini Dosa and Italiano Dosa, this place is a food haven.
So, what's your favourite dosa? Tell us in the comments below!
Details
Address: 83 Sheikh Khalifa Bin Zayed Street, Dubai, 20 – Jebel Ali Village Discovery – The Gardens – Dubai – United Arab Emirates
Advertisement