Palm Jumeirah is one of the world's most gorgeous and celebrated man-made islands, and Nakheel, the developer of this masterpiece, is known to lead some of the best projects in Dubai. And now, the Dubai-based world-leading master developer has launched a new marina for superyachts at Dubai Islands. Named Nakheel Marinas- it can accommodate 13 superyachts in one go and offers the best state-of-the-art facilities and access to a wide range of beachfront experiences. Read on for all the deets.
Also Read: World's First Bitcoin Tower Is Being Built In Dubai
Nestled at prime location, Nakheel Marina will become the ultimate lifestyle destination for boating enthusiasts. Situated along Dubai's northern coastline, it houses 48 wet berths for vessels up to 47 metres and 40 dry berths for trailers up to 20 metres. Besides, Nakheel Marinas Dubai Islands will offer members easy entry to the open sea.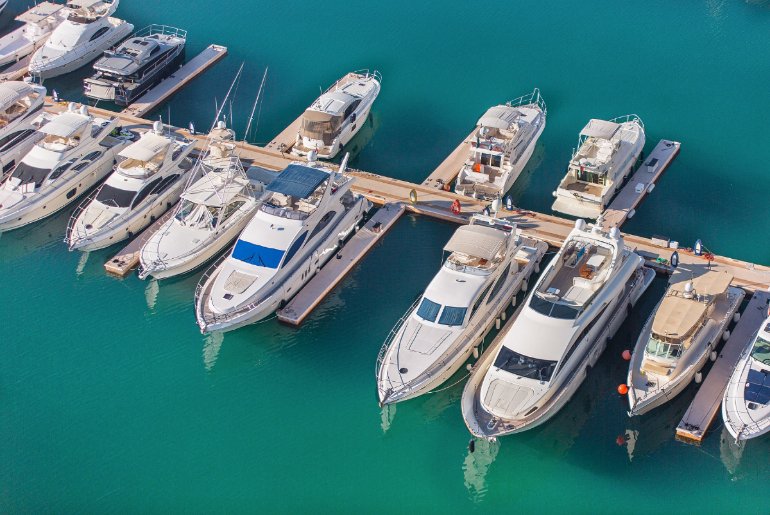 For the boat, captains and yacht owners will enjoy tons of enhanced convenience with 24/7 dock assistance, complimentary club car transfer, utilities and ice supply, waste collection, pump-out services and complimentary WiFi. For visitors, they can also take advantage of facilities including a carpark, showers and washrooms, and a laundrette.
Nakheel has also launched a scheme for Nakheel Marinas members. From now until 30 September 2023, members who lease spaces for one year at Dubai Islands will get six months off new annual berthing contracts for yachts and three months off new annual berthing contracts for private boats – fishing boats, day boats, and mini cruisers.
Advertisement

Also Read: UAE Announces Major Change In Work Permits; Here's The New Rule
Well, this is not the only project that Nakheel has launched lately. In recent times, the developer also announced the launch of Como Residences, a new exclusive residential development on Palm Jumeriah.
Residents of the exclusive complex will be able to enjoy an ultra-luxurious lifestyle on the ever-popular Palm Jumeirah. At the moment the unique development is under construction, and the estimated date of handover is expected to be in Q3 2027.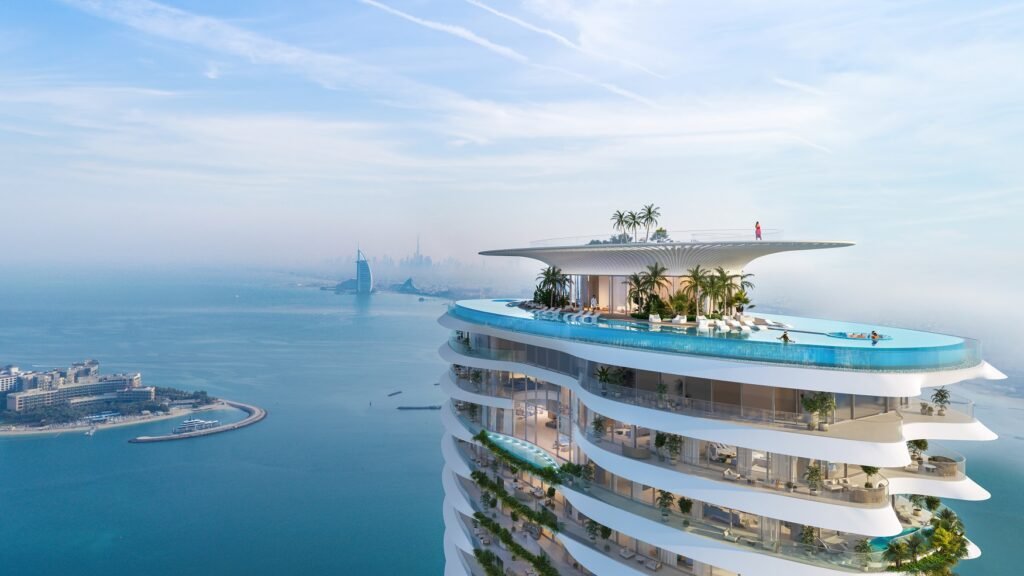 The water-inspired residential tower boasts 71 floors and each level resembles a unique ocean wave. The entire project of Como Residences takes the shape of an organic seashell and will stand out amongst the other more traditional properties near the trunk of the island. Properties in the monumental and architecturally beautiful landmark are presented by a spectacular collection of luxurious apartments with 2-6 bedrooms, penthouses with five bedrooms, as well as duplex apartments with seven bedrooms. Residences are distinguished by extremely spacious interiors and vast terraces, from which residents will enjoy breathtaking panoramic views over the sea, the Burj Al Arab, the Burj Khalifa, Palm Jumeirah, and Ain Dubai.
Advertisement