Calling comic, film, television, art, and gaming fans from all over the Middle East and the world! The dates for the 11th edition of the most-favourite Middle East Film and Comic Con is out. MEFCC is the largest popular culture festival in the Middle East, graced by the likes of Stan Lee (Spider-Man co-creator), Anthony Mackie (Sam Wilson), Jason Momoa (Aquaman), and Sean Astin (Samwise Gamgee).
Comic Con, a celebration of all things pop culture, embarked on a journey last year, shifting from its previous location at Dubai's World Trade Centre Exhibition Halls to Abu Dhabi National Exhibition Centre (ADNEC). And ADNEC will host the capital sequel from March 3 to March 5, 2023. Now in its 11th year, it is expected to be bigger and better! This year's edition is set to draw more than the 45,000 fans it attracted last year.
The festival dedicated to the geek in all of us, with A-lister meet-and-greets, talks from entertainment icons, theater, workshops, comic and anime art galleries, eSports expositions, and even cosplay parades.
what can we expect at MEFCC 2023?
Middle East Film and Comic Con (MEFCC), the definitive pop culture festival in the region, has announced Matt Smith, one of the greatest incarnations of Doctor Who and the menacing anti-hero in House of the Dragon, will thrill fans as the first celebrity headliner. Joining him is Christopher Sabat, the voice of Dragon Ball antagonist, Vegeta, as well as iconic Disney Master Artists Mike and Patty Peraza. Regular and limited-edition VIP tickets are now available for the 11th edition of MEFCC, taking place from March 3 to 5, 2023 at Abu Dhabi National Exhibition Centre (ADNEC).
British actor Matt Smith shot to fame when he was cast as the 11th Doctor on the hit sci-fi series Doctor Who. Following this was another critically acclaimed performance as Prince Philip on the historical drama series The Crown, which earned him his first Emmy nomination for Best Supporting Actor. Smith also played the villainous Lucien in the movie Morbius, and his recent portrayal of the rogue prince, Daemon Targaryen – the stand-out character of House of the Dragon – has earned him a wider cult following.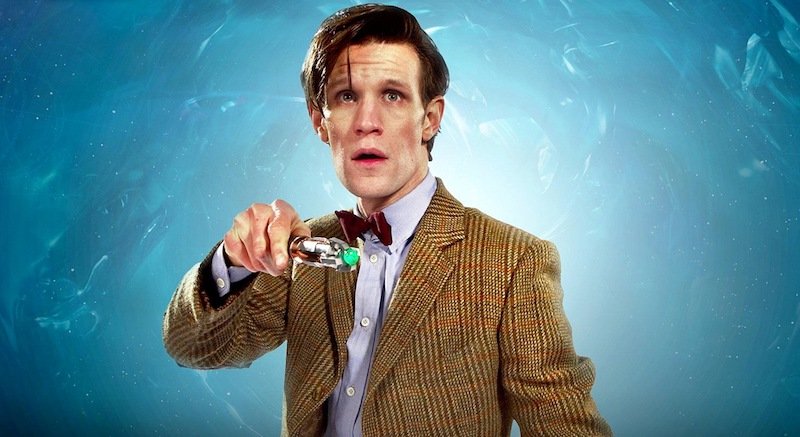 Also added to this year's MEFCC line-up, American voice actor Christopher Sabat is known for his powerful and memorable performances in the Dragon Ball Z anime and video game series as the voice of Vegeta, Piccolo, Yamcha, Kami, and many others. He has also played classic anime characters in the hit series One Piece, YuYu Hakusho, Fairy Tail and My Hero Academia. Aside from his career as a voice actor, he delved into his production career founding OkraTron 5000, an audio production company. In addition Dragon Ball voice actor Christopher Sabat and Disney artists Mike & Patty Peraza are also confirmed on this year's list.
MEFCC will also welcome Disney's award-winning designer, Mike Peraza who has created movie magic for The Little Mermaid, Duck Tales, Fox and the Hound, Return of OZ, Aladdin, and Beauty and the Beast, among others. With Mike Peraza is his wife and another Disney master artist, Patty Peraza – the first female hire of Walt Disney Studio who worked on captivating animations for Mickey's Christmas Carol and various Disney commercials.
The roster of talent confirmed for MEFCC also includes voice actors Paige O'Hara, who played Belle of Beauty and the Beast and Zach Aguilar widely known as Tanjiro Kamado or Demon Slayer and Aether of Genshin Impact. Catch all of them at Meet the Stars for autograph and photograph opportunities and at the Cine Club for exclusive Q&As.
The all-new Cosplay Central will be filled with colourful opportunities for cosplayers and anime enthusiasts to meet-and-greet with local and international professional cosplayers, repair stations to fix or store costumes and a chance to get your best moments captured on camera.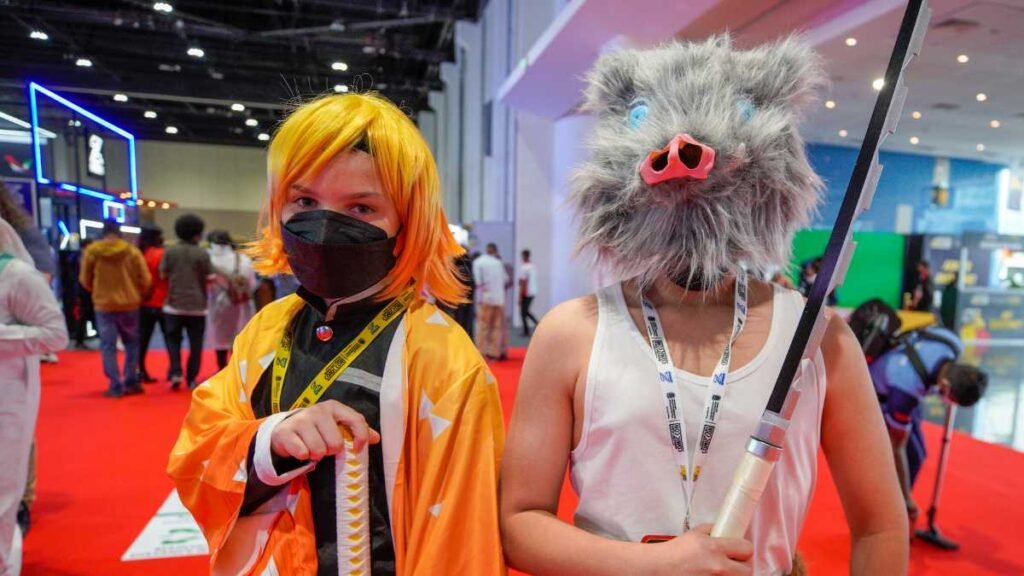 Visitors can also dive into a different dimension of creativity and imagination, explore art, and meet the geniuses behind iconic masterpieces at the Artist Alley and International Artist Alley which is sponsored by Manga Arabia.
In the Retail Area and MEFCC Exclusive Merchandise zones, fans can snap up a range of collectibles, signed merchandise, exclusives and customised art, while the outdoor Festival Stage in the Festival Plaza boasts a packed itinerary of cosplay, dance competitions, pop quizzes, karaoke and more. The plaza will also host Kid's World and the Foodie's Village, with food trucks and customised MEFCC menus.
Finally, MEFCC is pleased to announce its newest VIP ticket packages for seasoned fans, which will offer unique encounters with the biggest names at this year's show. Visitors get a chance to secure their spot to meet their favourite celebrities across three days.
Individual passes can also be purchased at AED 135 for single-day and AED 299 for three-day access. Perks include meeting your favourite celebrities at Meet the Stars, exploring the Artist Alley, watching live stage performances at the Festival Plaza and access to the workshops at the Creative Academy.
VIP and regular tickets are now available at Platinumlist and Virgin Megastore Tickets via www.mefcc.com/home/ticket-info.
For more information and updates, visit www.mefcc.com.