When it comes to award shows or high-profile fashion events, the first thing that comes to mind is a red carpet adorned with celebrities. But at the International Indian Film Academy Awards, things are done a bit differently. Here, the stars are greeted with a striking green carpet and it's because IIFA with the backing of high-profile celebrities, IIFA is dedicated to bringing environmental concerns to the forefront and inspiring its vast fanbase to take affirmative action.
Ever since 2007, IIFA has been unwavering in its mission to "Green The IIFAs," replacing the conventional red carpet with a striking green one that represents their steadfast environmental pledge. The year witnessed a significant change in the way Bollywood ceremonies were conducted in Sheffield, UK. By introducing a unique green carpet, the event gained a distinct identity that set it apart from all others. Since then, the idea of the green carpet has been embraced by the International Indian Film Academy Awards, and it has become an integral part of the ceremony's identity to this day.
Check out last year's green carpet dazzling!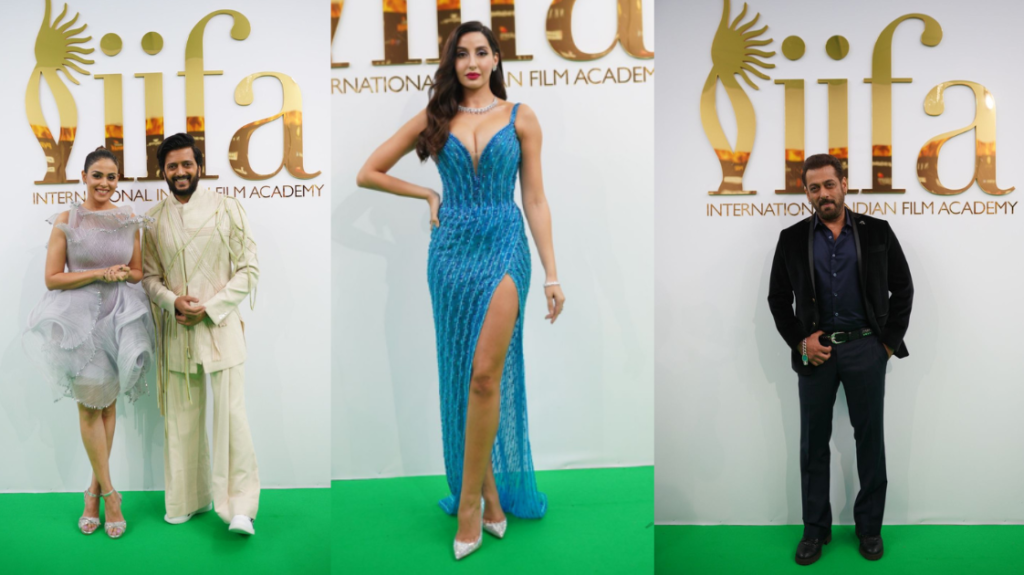 The much-anticipated event is scheduled to be held on May 26 and 27 at the breathtaking Yas Island in Abu Dhabi, and Indina cinema lovers are anxiously anticipating the sight of their beloved stars striding down the verdant carpet once again.
Whether it's Hollywood A-listers such as Sienna Miller and Colin Firth or Bollywood titans like Amitabh Bachchan and Priyanka Chopra, IIFA never fails to draw the biggest names in show business, and this year is no exception. However, beyond dazzle and extravagance, these luminaries utilize their influence to raise awareness about environmental problems and inspire their followers to effect change.
In 2000, the International Indian Film Academy Awards made its debut in London, thanks to the creative efforts of Wizcraft International Entertainment. Ever since then, the event has been honoring the best and brightest talents in the Hindi film industry, recognizing their outstanding contributions to the cinematic world. With each passing year, the ceremony continues to evolve, captivating audiences around the world with its unparalleled glitz, glamour, and recognition of excellence.
Also, don't worry if you already have tickets – you'll receive revised tickets for the new dates automatically. See you on the green carpet!