The eagerly anticipated opening of the first Traditional Hindu Temple in Abu Dhabi is set to take place in February 2024. This monumental project, backed by H.H. Sheikh Mohamed bin Zayed Al Nahyan, President of the UAE, underscores the nation's dedication to cultural diversity, religious harmony, and tolerance.
Hindu Temple in Abu Dhabi: A Unique Architectural Marvel
Preserving Tradition: This remarkable Hindu Mandir is overseen by Baps Swaminarayan Sanstha, renowned for its global temple construction projects. What sets this temple apart is its commitment to an age-old building technique.
Also read: UAE Petrol Prices In October 2023: Key Updates And Trends
Traditional Building Technique: Over 2,000 skilled artisans have invested a staggering 407,181 man-hours into meticulously layering 40,000 cubic feet of marble, 180,000 cubic feet of sandstone, and an astonishing 1,800,000 granite bricks. This ancient layered compression technique is a testament to the temple's commitment to tradition.
A Towering Symbol of Unity
Spreading Harmony: The temple stands tall at over 32 meters, adorned with seven spires, symbolizing each of the Emirates in the UAE. These spires are a powerful representation of unity among diverse communities.
Intricate Details: The temple also features over 200 hand-carved decorative pillars, enhancing its grandeur and showcasing the craftsmanship of artisans.
Advertisement

A Spiritual Oasis for Global Harmony
Beyond the Temple: This project is aptly described as a "spiritual oasis for global harmony." In addition to the temple, it includes two picturesque parks, a community hall, a visitor's center, and an amphitheater.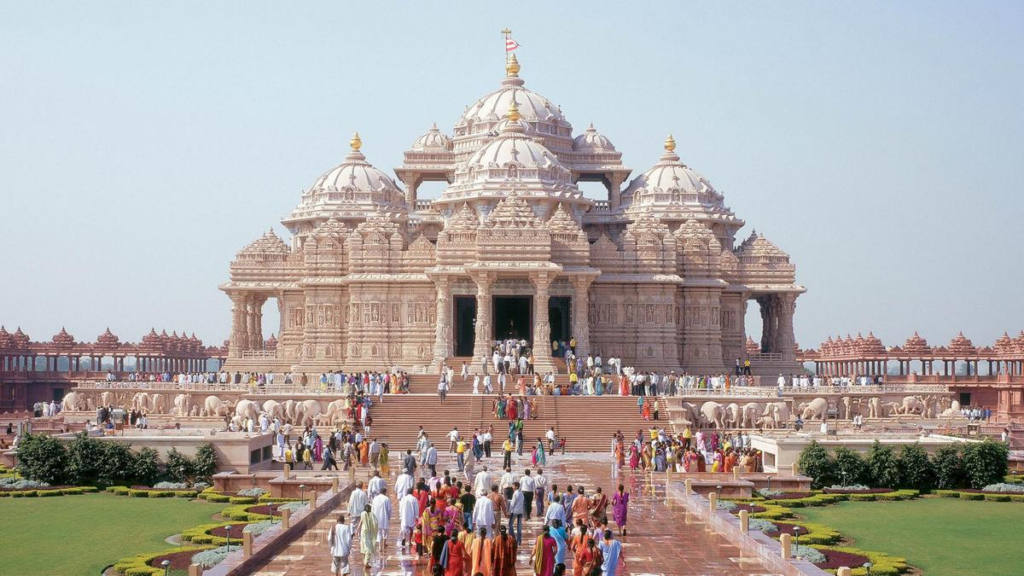 Also read: Enhancing Dubai's Mobility: The Hessa Street Improvement Project
The Festival of Harmony
Inauguration: The temple's inauguration is planned to coincide with the Festival of Harmony, underscoring its significance as a symbol of unity and coexistence.
Embracing Cultural Diversity
UAE's Commitment: The impending opening of the first Traditional Hindu Temple in Abu Dhabi is a historic moment, reflecting the UAE's unwavering commitment to promoting inclusivity, interfaith dialogue, and understanding.
A Destination of Cultural Exchange
Visitor Experience: For those planning to visit, this extraordinary site promises to be a destination where spirituality, culture, and community converge in a celebration of global harmony.
As the world eagerly awaits the February 2024 inauguration, the Hindu temple in Abu Dhabi stands as a testament to unity, diversity, and the power of cultural exchange.
Advertisement