After handling 66 million passengers in 2022, the Dubai International Airport has increased its 2023 passenger prediction to 78 million. The FIFA World Cup and year-end traffic helped Q4-22 numbers of 19.72 million passengers so that 2022 ended on a good note for DXB.
Speaking about 2023 numbers, Paul Griffiths, CEO of Dubai Airports, said, "Given its dynamism and global impact, there is never a dull year for the aviation sector, and 2023 will be no exception.
"With DXB forecast to welcome 78 million passengers this year, and Dubai hosting major events, including the Dubai Airshow and COP28, it will be another year of new challenges and opportunities, and we are ready for them.
"Our top priority in 2023 will be our customers, people, and sustainability – three key areas crucial to our aspirations and goals as the world's busiest global hub."
Top destinations into and from Dubai
With 9.8 million passengers, India maintained its position as the leading destination country for DXB in terms of passenger volume. Saudi Arabia came in second with 4.9 million passengers, and the UK came in third with 4.6 million.
Advertisement

Other popular travel destinations include Pakistan (3.7 million passengers), the US (3 million), and Russia (1.9 million), which, along with Turkey (1.6 million), has had a greater-than-100% increase in passenger volume from 2019 levels.
After its growth exceeded the 62.8 million anticipated for 2022, Dubai Airport is well on its way to reaching pre-pandemic passenger traffic levels.
In 2022, DXB received 66,069,981 passengers, a rise of 127% from the previous year. The UAE and the surrounding region's economic growth and tourism have been significantly fueled by Dubai's aviation sector. Through more than 88 international carriers, DXB connects 229 destinations in 99 different countries.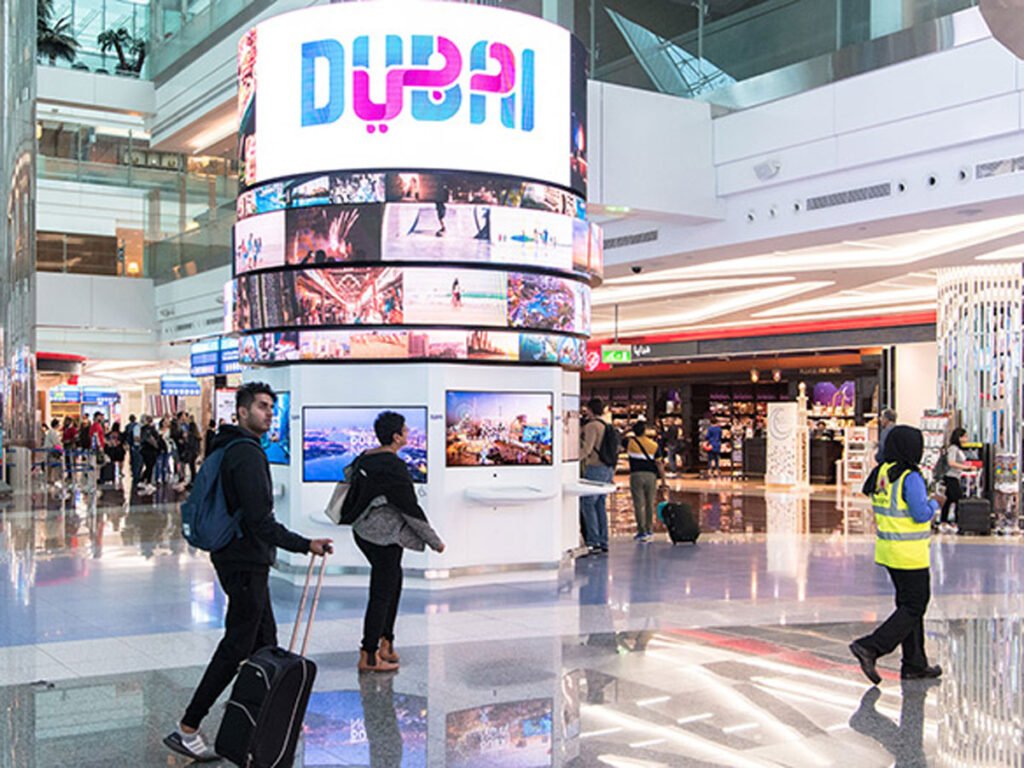 waiting time at passport control queues was less than 13 minutes
95.48 percent of the arriving passengers spent less than 13 minutes on average in line at the passport control. At exit passport control, 96.24 percent of travelers waited in line for less than five minutes. The average queue time at security check-on departures was less than three minutes for 96.38 per cent of passengers.
Advertisement