A 7.8-magnitude earthquake rocked Syria and Turkey on Monday, February 6. The earthquake, which caused at least 24,000 fatalities and many more injuries and displaced people, is the biggest disaster to strike earthquake-prone Turkey in 84 years. The UAE is doing every bit to help people who are stuck in the catastrophe. His Highness Sheikh Mohammed bin Rashid Al Maktoum, Vice President of the UAE and Ruler of Dubai, and HH Sheikh Mohamed bin Zayed Al Nahyan, President of the UAE and Ruler of Abu Dhabi, respectively, have sent a medical team to set up a field hospital to provide medical aid to those in need. But, that's not all! Some of Dubai's top chefs have joined hands to support Syria and Turkey's earthquake victims.
RIKAS Hospitality Group is collaborating with the city's top chefs and Emirates Red Crescent to support the victims of the earthquake. Stronger Together for Syria & Turkey is an initiative which will consist of three collaborative dinners on Sunday, 19 February, at 8pm across the three RIKAS venues inside Dubai's Emirates Towers.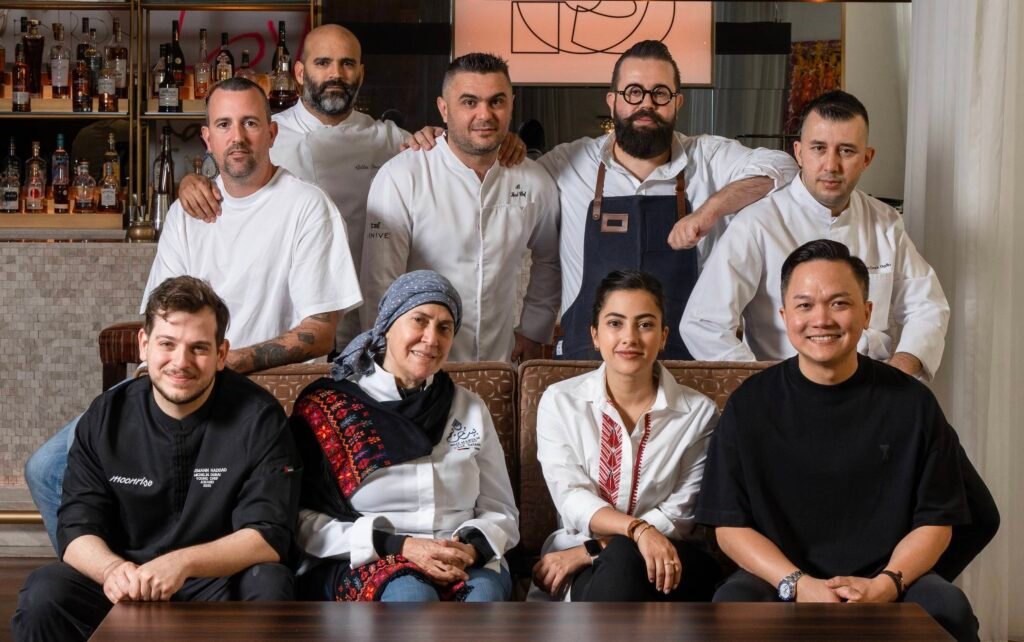 Advertisement

In addition, diners who dine at La Cantine Du Faubourg, Gohan and Ninive will host special multi-course dinners, in collaboration with Emirates Red Crescent.
Foodies at La Cantine can expect a meal from Ossiano's chef Gregoire Berger, Marea's chef Yunus Emre Aydin, chef Sara Aqel founder of Dara in Amman, alongside Rikas Group's Gilles Bosquet. The Parisian hideaway offers a chic, cosy ambience as well as an unbeatable atmosphere.
A special cuisine created by chefs Reif Othman of Reif Japanese Kushiyaki, Solemann Haddad of Moonrise, and Hadrien Villedieu of Rikas Group will be served to patrons who want to eat at Gohan. Given that all three chefs are experts in using Japanese ingredients, we anticipate that Gohan's outstanding Japanese street food will be elevated.
Lastly, the Middle Eastern restaurant Ninive will host Beit Maryam's chef Salam Dakkak, Orfali Bros Bistro's Mohamad Orfali and Ninive's chef Ahmed Ali.
Each restaurant has rolled out a set menu for AED 750 per person. All the proceedings will be sent to support the relief of those affected by the earthquake in both countries. Participants may anticipate a night of delectable food and enjoyable company while supporting a worthwhile cause. The Emirates Red Crescent will receive all dinner earnings and use them to aid individuals impacted by the earthquakes in Syria and Turkey.
Meanwhile, the Giving Movement, a clothing brand with headquarters in Dubai, has also delivered 8,000 pieces of apparel to Turkey, including necessities like hoodies, coats, sweaters, joggers, T-shirts, socks, and windbreakers. The donations, which are available in different sizes for men, women, kids, and babies, will bring instant relief to people who are afflicted.
Diners who wish to dine for a cause can call 04 352 7105 (La Cantine and Gohan) or 04 326 6105 (Ninive) for reservations and more information.
Advertisement