Dubai is fast emerging as the city of choice for destination weddings, with a growing number of wedding and event planners across the world recommending the city to couples as the perfect venue to celebrate their weddings. The city's world-class infrastructure, picturesque resorts, luxury hospitality offerings, services, exceptional track record for safety, and diverse tourism attractions have made it the ideal destination for organising memorable social events.

People across the world are increasingly choosing Dubai to celebrate not only weddings but also milestone celebrations and personal occasions. With the availability of highly-skilled wedding and event planners, its distinctive locations, eclectic culinary scene, cultural diversity, and unmatched packages for all budgets, Dubai offers a special experience for wedding couples and guests.

As part of efforts to showcase Dubai as a hub for destination weddings, the city hosted the 5th edition of the Dubai Global Wedding Excellence (GWE) retreat and forum from January 9-10. The event drew wide participation from industry and destination experts, event and wedding planners and companies specialised in providing wedding facilities and services

Laila Suhail, CEO of Strategic Alliances & Partnerships Sector, Dubai's Department of Economy and Tourism, commented: "As a global lifestyle hub, Dubai is not only the ultimate getaway for couples looking to experience an unforgettable wedding but also offers wonderful settings to mark their special occasions such as anniversaries. Apart from couples, families and friends visiting Dubai to attend weddings can also enjoy an array of unforgettable cultural, dining, entertainment and shopping experiences."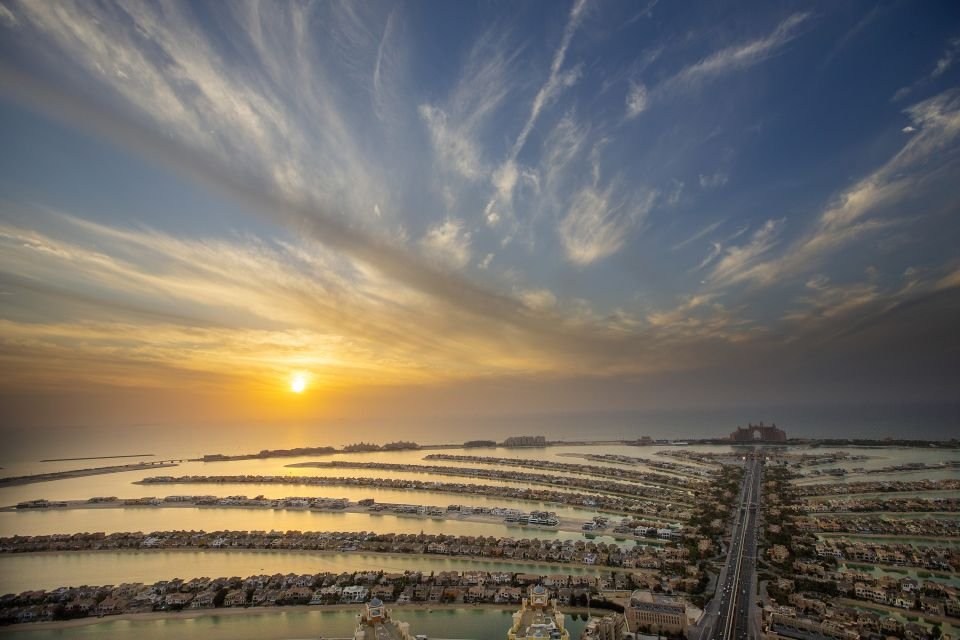 Unique industry networking platform
The annual Dubai Global Wedding Excellence (GWE) retreat and forum provides a platform for experts, professionals and influencers from across the wedding, lifestyle and events sectors to network, share ideas, exchange best practices and explore new ways to give couples memorable weddings and anniversary celebrations.

Over 70 international wedding planners, experts and companies from key source markets attended the event. The retreat saw strong participation from Dubai's traditional and emerging markets including countries from the Middle East, Africa and Asia, as well as India, UK and the US. The event showcased 11 hotel groups in the city including their new and 'out of the box' venues, as well as 12 major wedding industry suppliers.

The event highlighted Dubai's vibrant culinary landscape, with MICHELIN starred restaurants such as Hakkasan displaying their wedding service capabilities. The event also shed light on the array of distinctive wedding locations in Dubai. Hotels that participated in the event included Atlantis, The Palm; Waldorf Astoria Dubai Palm Jumeirah; Madinat Jumeriah; Terra Solis; W Dubai The Palm; Marriott Resort Palm Jumeirah; Hilton Dubai Palm Jumeirah' Sofitel Dubai The Palm; Armani Hotel Dubai; Nikki Beach Resort & Spa Dubai; and The Ritz-Carlton, Dubai. Other key industry players that participated in the event included Equifax, Encore, Wild Goose, FnP UAE, LiveInFive, Vidira, Royal Tent, Red Velvet, Soundkraft, Pure Magic and Event Houzz, Pangea, ALR, Party Social and Melrish.

This year's GWE edition also featured founders and leaders of international digital wedding platforms such as Arabia Weddings, Guides for Brides, Beyond Weddings, Weddings Online, and Smashing the Glass. By providing a platform for players across the industry to connect with each other, the event sought to raise the global visibility of Dubai's wedding offering.
Advertisement

World-class infrastructure, deluxe hotels and stunning backdrops
Dubai offers a multitude of stunning backdrops and world-famous landmarks for wedding celebrations, including the Burj Khalifa, Dubai Frame, Museum of the Future and Ain Dubai, as well as a broad portfolio of luxury hotels and resorts. Moreover, the city offers year-round sunshine, iconic settings and unique venues for social events. Whether it is a sparkling cityscape, a beautiful sandy beach, a lush green garden, stunning mountain views or rolling sand dunes, Dubai provides spectacular locales for destination weddings.

Dubai is home to more than 794 luxurious hotels, all of which uphold the highest standards of local hospitality and provide unique ambiences for wedding couples and guests to create exceptional memories. These include some of the world's most iconic hotels and resorts, such as Atlantis, The Palm, Four Seasons Resort, Bvlgari, Armani Hotel, Madinat Jumeirah, and many more.

Further, Dubai offers a complete 360-degree wedding service, including award-winning wedding planners, chartered flights, chauffeur-driven airport connections, top venues, international photographers and exceptional cuisine and entertainment, in addition to distinctive experiences across the city.
Seamless services and eclectic dining experiences
Many hotels and venues throughout the city provide guests with in-house wedding planners. Additionally, guests looking for a unique bespoke experience can seek services from a wide array of freelance and independent planners.

A global gastronomy hub, the city's culinary tapestry is enriched by influences from the food cultures of over 200 nationalities, providing innumerable choices that can suit diverse tastes and preferences. The debut of the MICHELIN Guide Dubai in June 2022 endorsed the city's emergence as a leading international fine dining hotspot. The inaugural edition of the Guide features 69 restaurants, including 14 winners of the Michelin Bib Gourmand, an award that recognises restaurants that serve high-quality food at reasonable prices.
Regional and international connectivity
With its strategic geographical location midway between the West and East and rising status as a global aviation hub, Dubai ranks as one of the world's most connected cities. Dubai is less than eight hours away from anywhere in Europe, Asia, and Africa. Moreover, Dubai is highly open and accessible with simplified visa procedures and entry requirements.

From January – November 2022 Dubai welcomed 12.82 million international overnight visitors, a reflection of the remarkable resilience the city has shown in rebounding from the impact of global challenges. The city continues to earn the trust and admiration of global travellers as a safe and attractive destination. With the city's economy and tourism sectors accelerating their growth momentum, Dubai's Department of Economy and Tourism continues to work with its network of valued stakeholders and partners, both domestic and international, as well as lifestyle experts, wedding planners and service providers to position Dubai as the world's best city for destination weddings.
Advertisement