It's that time of the year! Winter is here and it's the season we all look forward to. Dubai is blessed with the best not just during the day, but at night too. And with mercury dropping, it is the best time to enjoy the outdoors.
From thriving nightlife to family-friendly activities, here are 10 brilliant spots in the city where you can unwind and chill like a boss!
1. Go Stargazing In The Desert
How about sleeping under the stars and enjoying a quiet barbecue dinner? Sounds like a plan? Dubai's deserts vibe differently after sunset. The chillness in the air, the calm around, and the blanket of stars above can be a perfect spot to put your legs up and unwind. And, if you wish to make it a full package, you can book an overnight camping experience that would include nature walks at night, stargazing sessions, and much more.
2. Swim Under The Stars
Swim under the stars in Dubai's highest infinity pool. Perched 200 metres in the air, AURA is the world's highest 360° infinity pool offering incredible views of the iconic Dubai skyline, Palm Jumeirah, and the glistening horizon of the Arabian Gulf. With a live DJ spinning tunes, stunning views, and the pool open until midnight, this is a special Dubai moment you don't want to miss!
3. Play A Sport In The Dark
Bring out the child in you and play a sport. Dubai's first and only dark Padel court, The Alley in Al Quoz has it all to let out the inner kid in you and have some old-fashioned fun. While you may have played padel- a cross between tennis and squash, this one's got a cool twist with ultraviolet nights illuminating courts until after midnight.
The unique glow-in-the-dark paddle centre houses a stunning racquet court with glow-in-the-dark tennis balls, racquets, and neon lines- providing a perfect disco vibe to the place. Well, we are wondering why more sports aren't played on glowing courts!
4. Take A Dhow Cruise
Hop on a luxury cruise and get a glimpse of the magical Dubai skyline under the twinkling lights. Enjoy the vibe as you glide down some of Dubai's stunning landmarks including the Burj Khalifa, Ain Dubai wheel, the beachfront of JBR, and the Marina itself. The one-of-a-kind excursion will let you spam your gram, as chilly night wraps around you. And, of course, no dhow cruise is complete without a delectable buffet, live entertainment, and unlimited drinks.
There are plenty of tour operators offering dhow cruises between two and four hours. Pick one that suits your taste and budget and explore Dubai from the water. Make sure you book in advance.
5. Movie Under The Stars
You're never too old to watch a movie under the stars! Ditch the premium-class cinema experiences and opt for alfresco movies this winter. Head over to the rooftop at Galleria Mall or Aloft Dubai Creek to watch your favourite film under a canopy of glittering stars. Outdoor is the ideal place to kick back and relax in a lounge-style setting with comfy couches, bean bags, and single seats. And the best part- you can indulge in gourmet cinema snacks and beverages served directly to your seat!
Advertisement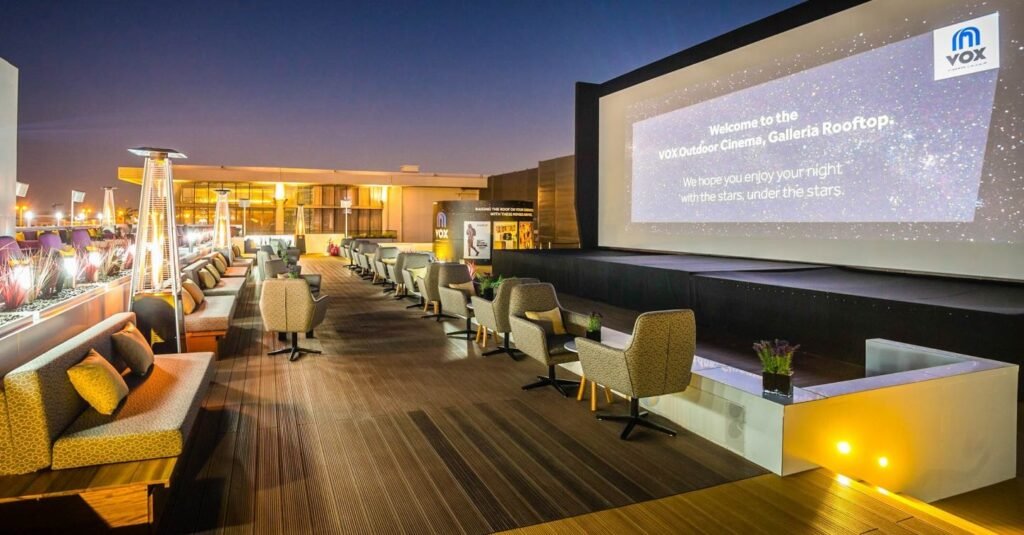 6. Watch The Mesmerizing Fountain Show
This list would be incomplete without a mention of Dubai's iconic fountain show. Taking place every half an hour until 11 pm, the breathtaking show is free for all. Found at the base of the Burj Khalifa, the show will let you witness jets of water that shoot up to 150 meters in the air while swaying to a range of music from all over the world.
7. Dine In The Sky
How about enjoying dinner 150 metres high in the sky? Well, if you are a foodie and love a little bit of adrenaline rush for starters, this is it! One of the most popular after-dark experiences in Dubai, Dine In The Sky will have you and a dozen others strapped to a seat and a huge centre table where you'll be served dinner. The highlight however is that a crane will lift you upward for an hour-long session of dinner and drinks in the sky. The whole setup is extremely safe and more importantly, the food is delectable! Do note that this one's not for the faint-hearted. Seats fill up pretty fast, so make sure you book in advance.
8. Go Camping
One of the best things to do in Dubai at night, camping is one experience that should not be missed. And the best part is there are several spots to pick from. You can opt to pitch a tent on the dunes or settle closer to the shores. Al Qudra Lakes, Hatta Wadi Hub, Liwa, etc are some of the popular camping spots. Wherever you opt to go, make sure you carry all the supplies as it can get quite cold at night.
9. Hop Around The City's Best Roof Top Bars
What's a night in Dubai without bar-hopping? From stylish lounges to swanky rooftop bars, Dubai is certainly blessed with the best. If you want to enjoy uninhibited views of the Burj Khalifa, head to the Atmosphere. Those who fancy a drink or two in a jungle setting will enjoy The Monkey Bar, Amazonico, or Treehouse. That aside, there are also a host of bars that let you take a dip while you sip on your favourite cocktail. So pick one that ticks all the boxes for you and unwind in style.
10. Party All Night
Last but not least Dubai's nightlife is something you must have on your list. The city boasts some of the best nightclubs where you can sling back a couple of shots and dance the night away. From famous party spots like the White Beach and Zero Gravity to more cozy ones like Boudoir and the Cavalli Club, there's a little something for every type of party animal.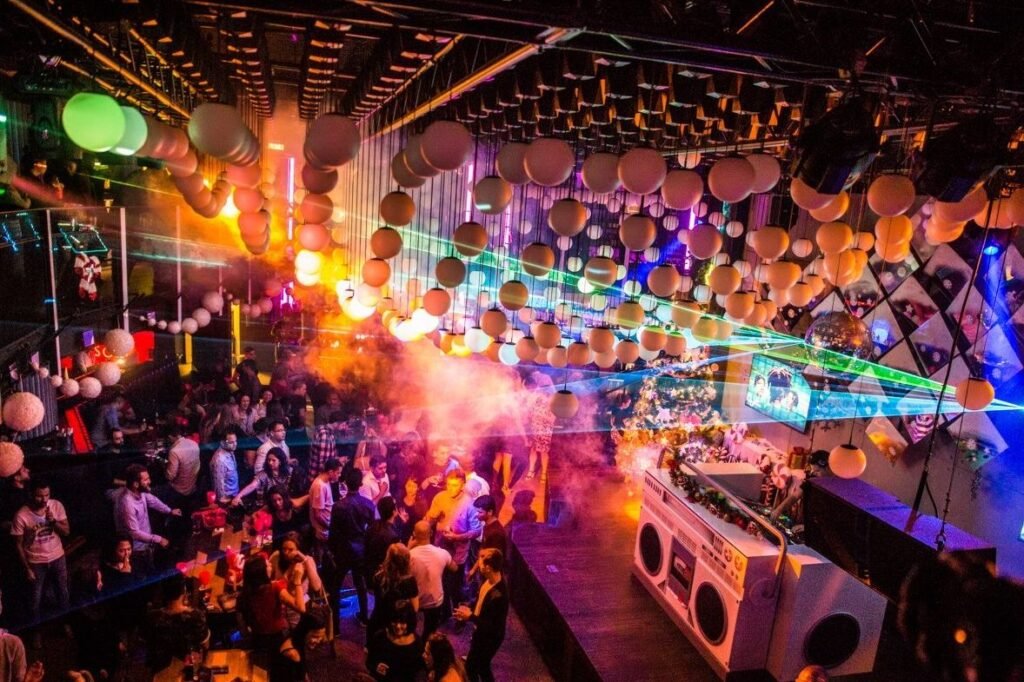 Advertisement