In anticipation of the United Nations Climate Change Conference (COP28), Dubai's Expo City is gearing up to offer an exclusive Green Zone experience, allowing visitors to delve into its attractions without any admission fees. This move aims to make the event more accessible to the public, fostering engagement with sustainability initiatives.
Discovering Expo City's Green Zone Magic
Expo City, once the home of Expo 2020, will implement limited access measures from November 15 to December 2 in preparation for COP28. However, starting from December 3, the Green Zone, which includes iconic pavilions like Terra, Dubai, Alif, Vision, and Women's, will be freely open to all.
Also read: Emirates Airline Festival Of Literature Returns With Star-Studded Line-Up! All You Need To Know!
A Plethora of Green Zone Activities
The Green Zone promises a dynamic and immersive experience, featuring renowned landmarks such as the Al Wasl dome, Surreal water feature, and Al Forsan Park. Engage in musicals, explore art exhibitions, participate in debates and discussions, and savor green farming and diverse dining options – all within the enchanting Green Zone.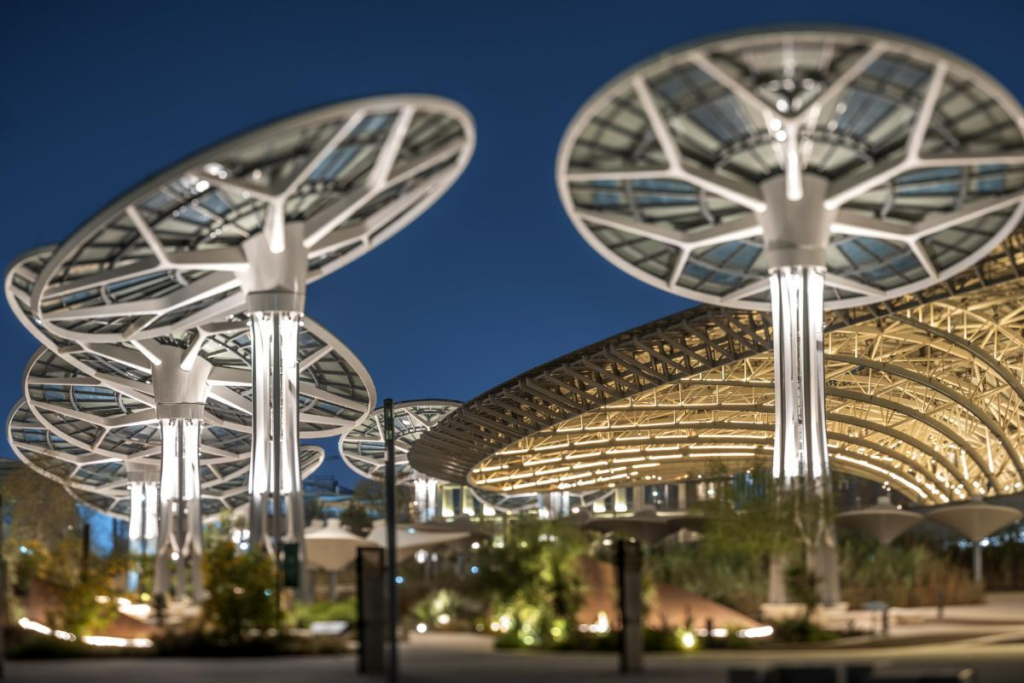 Inclusivity in Expo City
While the Blue Zone remains exclusive to COP28-accredited parties, the Green Zone strives for inclusivity. Expo City's transformation into a hub of sustainability and innovation ensures that the general public can actively participate in this global conversation on climate change.
Securing Your Green Zone Experience
To attend specific events within the Green Zone, interested individuals may need to complete additional registration or acquire tickets. Day passes are conveniently available through the COP28 website, streamlining the process for those eager to be part of this environmental extravaganza.
Advertisement

Also read: Etihad Airways Reveals Exclusive 24-Hour Flash Sale With Flights Starting At Dhs150
COP28: A Crucial Platform for Global Climate Action
COP28, scheduled from November 30 to December 12, serves as a pivotal platform to assess global progress in line with the goals set by the Paris Agreement in 2016. With the objective of limiting the rise in global temperatures below 2 degrees Celsius, the conference will outline essential measures to combat climate change.
Expo City's Commitment to Sustainability
This initiative not only offers a chance for the public to engage in critical environmental discussions but also promotes accessibility to cultural and educational experiences. Expo City's transition into a beacon of sustainability emphasizes the importance of collective action for a greener and more sustainable future.
Don't Miss the Green Zone Extravaganza at Expo City
Be part of this historic occasion as Expo City opens its doors to a world of sustainability, innovation, and environmental consciousness. Explore the Green Zone's wonders, contribute to the dialogue on climate change, and join hands for a better, more sustainable tomorrow.
Advertisement