Ferrari World is home to tons of record-breaking attractions and is one of the must-visit attractions in Abu Dhabi. And now, while Ferrari World is known for its attractions, it is also known for its drone shows. Yep, you read that right! The immersive drone shows are returning to Abu Dhabi's Ferrari World until September 3rd. The drone shows will take place on Friday, Saturday and Sunday from 7.30 PM. Read on for all the deets.
Also Read: SeaWorld Abu Dhabi Opens On Yas Island; Abu Dhabi's Crown Prince Takes A Tour
Drone Shows In Ferrari World Abu Dhabi Will Take Place Until September 3rd
The immersive drone shows will take place in the Italian Zone in Bell'Italia. You will enjoy the spectacular drone shows in various shapes and formations, and this one will amaze you and how! Using cutting-edge technology, these drones will fill the sky with varied colours, and transform the skies into something magical. The drone shows will take place every weekend, and with weekends around the corner, you know where to head soon.
Also Read: Yas Island Gets A New Chief Island Officer, Jason Momoa Joins The Squad
On another note, Yas Island's famous kids go free summer deal is also back. Entertaining the kids during summer can be a task, and to ensure that your kids make the most of their summertime, Yas Island's famous kids go for free deal is back. With this deal, kids under 12, accompanied by paying adults, get to stay, play and enjoy delicious food for free. And to make the most of this offer, you should book the stay on yasisland.com.
Advertisement

And if you have a kid under 12, you can avail of this offer. The child gets the same meal plan as the one booked for the parent with entrance to one record-breaking theme park of your choice for every night of your stay at one of the world-class hotels with complimentary breakfast.
The deal is valid between June 1 and September 30, 2023, and can be availed across multiple hotel options Yas Island has to offer.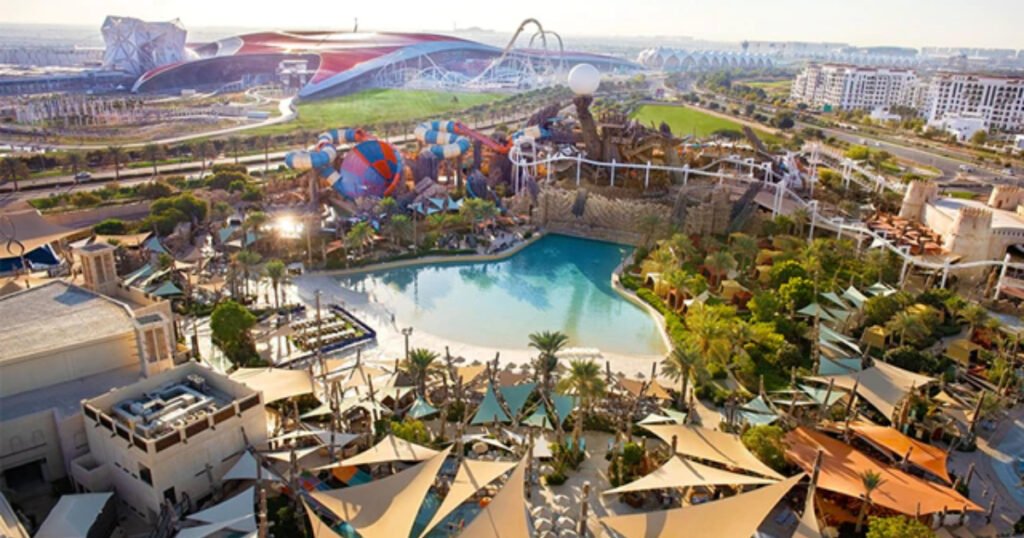 Satiate your adrenaline rush at Ferrari World Yas Island, slide into ultimate fun at Yas Waterworld Yas Island Abu Dhabi, and meet your favourite characters at Warner Bros. World Abu Dhabi. With all this, indulge in mouth-watering delights at Yas Bay and enjoy the breathtaking views at Yas Marina and Cyan Beach. Make the most of your staycation at Yas Island.
Advertisement