Downtown Dubai is set to light up the night once again on New Year's Eve, and this time, it promises to be a front-row spectacle like no other. Emaar, the renowned developer behind the iconic Burj Khalifa, has revealed a special ticketed event at Burj Park, offering visitors a chance to witness the breathtaking laser, light, and fireworks show in style.
Exclusive Viewing Experience at Burj Park
For those who want to avoid the bustling crowds while enjoying a prime viewing spot, Emaar's Burj Park is the place to be. Ticket holders will have access to a specially designated prime viewing deck, ensuring an unobstructed view of the dazzling display. The package also includes live entertainment, a sumptuous meal, and two complimentary drinks from food trucks, making it an exceptional way to welcome the new year.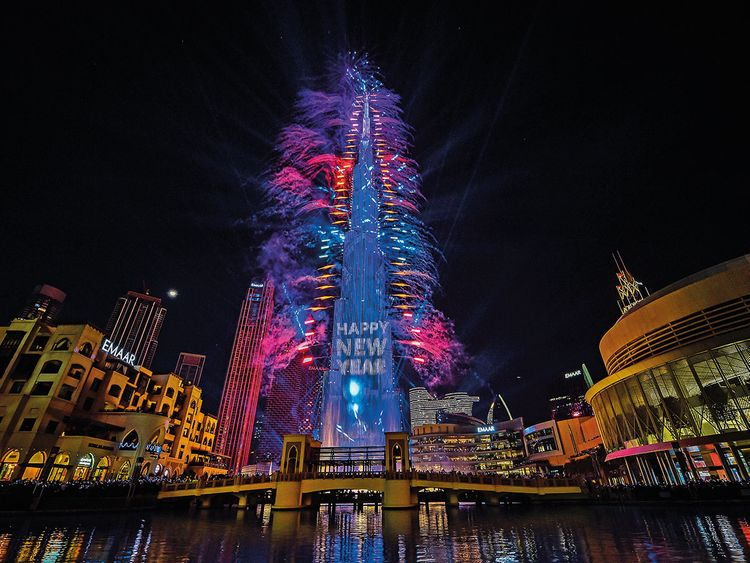 Also read: UAE's New End-of-Service Savings Scheme Launches (socialkandura.com)
Affordable Tickets for All Ages
Emaar has made sure to keep the event accessible to all. Adult tickets are priced at AED 300, while children can join in the festivities for just AED 150. Tickets will be available for purchase on Platinumlist, starting on Friday, November 10. After securing their tickets, attendees will need to collect their exclusive Emaar NYE badges from one of three locations: Dubai Mall, Dubai Hills Mall, or Dubai Marina Mall.
Burj Khalifa Fireworks: A Spectacle for All
It's important to note that Downtown Dubai's New Year's Eve celebration is not limited to ticket holders. Residents and visitors can still enjoy the stunning Burj Khalifa fireworks display from the Dubai Mall and the Downtown area for free.
Advertisement

Share Your New Year Wishes
A unique and heartwarming aspect of this year's celebration is that attendees and spectators from around the world can participate by sharing their New Year wishes in either English or Arabic via WhatsApp. These messages will be displayed on the facade of the Burj Khalifa, uniting people in celebration across borders.
Emaar's Commitment to Unforgettable Moments
Emaar, the visionary behind this extraordinary event, has a longstanding tradition of delivering spectacular New Year's Eve celebrations. An Emaar spokesperson emphasized, "Our vision for Emaar New Year's Eve each year is not just to mirror previous celebrations but to redefine them. The introduction of the exclusive viewing experience at Burj Park encapsulates our commitment to creating unforgettable moments."
Save the Date: December 31, 2023
Mark your calendars for December 31, 2023, as Downtown Dubai prepares to usher in the new year. The doors to Burj Park will open at 4 pm, ensuring that you have plenty of time to settle in and prepare for the mesmerizing spectacle that will light up the Dubai skyline.
For more details and ticket information, visit mydubainewyear.emaar.com.
As you plan your New Year's Eve celebration, consider the opportunity to make this transition into 2024 truly unforgettable. Join Emaar at Burj Park and be part of a world-class Burj Khalifa fireworks that promises to redefine New Year's Eve celebrations.
Advertisement