There are several bakeries and patisseries in Dubai, but nothing compares to the excitement of returning to an old treasure. Habib bakery, one of the city's oldest bakeries, is tucked away in the bustling lanes of Hor Al Anz. Apart from selling lip-smacking treats and breads, this bakery is a landmark in the city. Wondering what makes this bakery unique and well-liked? Read on to find out!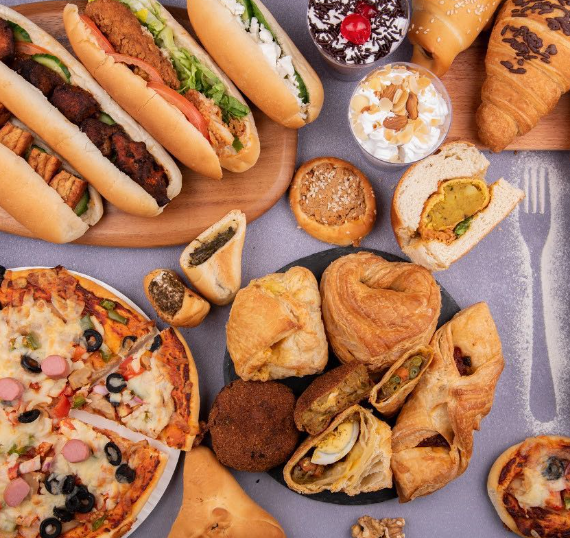 The bakery has been serving foodies for 32 years
Habib Bakery, a well-known bakery in Dubai, has been providing its patrons with the tastiest treats for 32 years. The business started off in 1987 and there has been no looking back ever since. In fact, the tiny bakery still retains its old-world charm- a reason why foodies (old and new) flock back to the place. An average of 1600–1800 visitors enter each day to devour their warm delicacies. In fact, it rises to 2500–2600 during celebrations.
Binge on baklava, kunafeh, pizza, Fatayer & more
Foodies can find some of the tastiest confections on the menu. Habib provides something for everyone, including layer cakes, rolls, and puff pastries in addition to their distinctive premium cakes. The bakery is well-known for its Baklava, which comes in over 20 different variations. Aside from that, you may also indulge in Indian and Pakistani sweets as well as Arabic sweets including Kunafeh, Shaabiyat, Qatayef, and Bamia.
Advertisement

The menu also has an irresistibly delicious cream puff for the AED 6. Crispy on the outside, soft and creamy inside- this one's a bomb. Don't miss it.
Want something hot and spicy to counteract that sugar rush? Visit their savory section first! Choose from items like the chicken puff, the mushroom quiche, the burger, the rolls, the pizza, the fatayer, or the warm, buttery croissants. Finish your binge with a warm cup of freshly prepared coffee.
Deets
Location: Ground Floor, Habib Building, Opp. Abu Hail Clinic، Al Rasheed Road, Hor Al Anz, Deira
Timings: 24 hours
Contact: 04 269 1795
Advertisement