Pet parents, listen up! A new pet-friendly staycation is opening up in Hatta and it's AWW-dorable! The JA Hatta Fort Hotels is set introduce new cabin accommodations for your furry friends. Brb, planning a staycation.
what can you expect?
Set against the backdrop of the mighty Hajar Mountains, the The Terra Cabins are made of natural pinewood facade. The finish lets it naturally blend with the surroundings. The cabins have alcove seating areas, walk-in rain showers, on-demand entertainment projectors, minibars, and natural sunshine, in addition to peak views.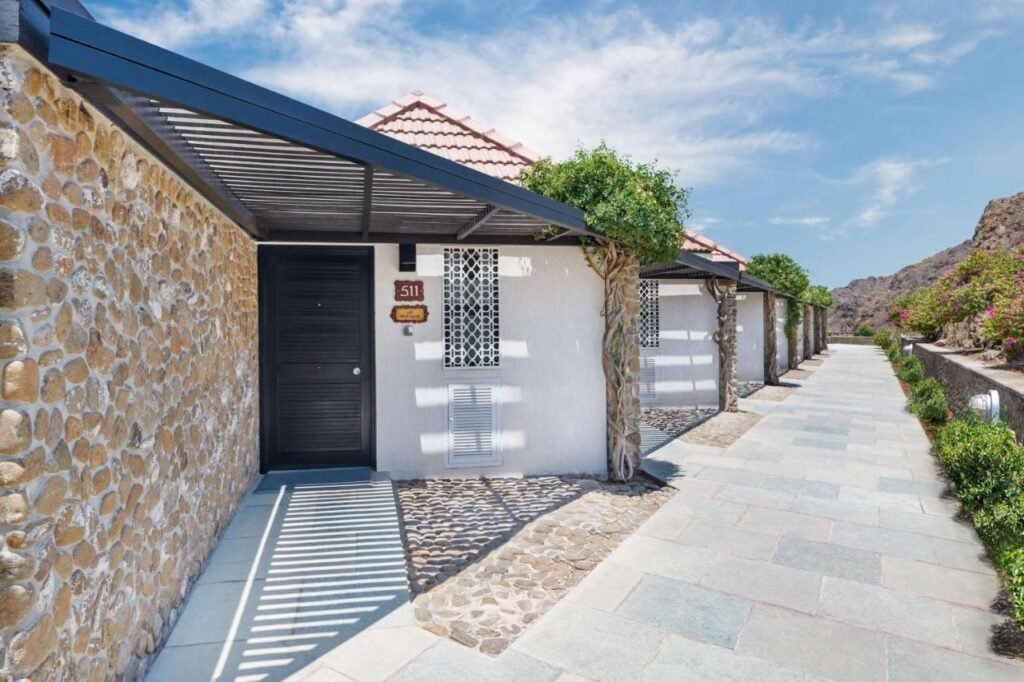 Advertisement

Besides, the project also leans heavily of sustainability, and has incorporated solar panels and infrastructure that enables for modification of AC temperature. How cool is that!
Visitors can pick from the Ordinary Terra Cabins sleep up to four people and come with a bunk bed and a double bed, while the Deluxe Terra Cabins can sleep up to six people and come with two bunk beds, a double pull-out bed, and a patio area.
There are unique dog-friendly cabins for guests with pets, similar to JA Hatta Fort Hotel. There is a location with walking paths and lots of room for fetch games. Additionally, visitors have access to the JA Hatta Fort Hotel's amenities, which include restaurants, bars, and recreational and leisure activities.
"As we looked at opportunities for growth, we equally weighed the project's impact on sustainability — which is why the Terra Cabins at JA Hatta Fort Hotel were completed with a minimal carbon footprint and sustainable future in mind," said Deborah Thomson, general manager of JA Hatta Fort Hotel.
Advertisement