The Bollywood heartthrob Shah Rukh Khan's star shone brighter than ever in 2023 with the release of the highly anticipated film 'Pathaan'. The film, featuring an all-star cast along with Deepika Padukone, and John Abraham, and directed by the talented Siddharth Anand, was a true spectacle to behold. With Pathaan, Shah Rukh Khan has once again proven why he is the reigning king of Bollywood, receiving praise from audiences and critics alike. The film has created a buzz around the world, with fans flocking to theaters to witness the magic unfold. It has not only created buzz all over India but also in the UAE with his huge fan following! Take a look!
1) Chance to meet King Khan
Shah Rukh Khan is back on the big screen and the world is talking about it! 'Pathaan' has become the biggest Bollywood film in terms of its opening weekend and now, fans in the UAE have a chance to meet the 'Badshah of Bollywood' in person. Simply buy a ticket for 'Pathaan' from VOX Cinemas and enter to win a meet and greet with SRK.
From January 25th to February 12th, 2023, five lucky winners who are 18+ will be selected to enjoy a trip to Mumbai, including a luxurious stay, delicious food, and a tour of Yash Raj Studios. Keep in mind that the winner must take care of passport, visa, and entry requirements to travel to India, but all other travel, accommodation, food, and transportation expenses will be taken care of. So don't miss this chance to live your Bollywood dreams!
2) SRK Style Contest Brings Out the Swag in 200 Workers with a Special Screening of 'Pathaan'
200 hard-working individuals in the UAE channeled their inner superstar as they participated in the 'SRK Style Contest'. Hosted by World Star Holding, the contest brought the workers together for a day of fun and entertainment, judged by industry experts and representatives from the company.
With their finest attire on display, the workers took to the stage to showcase their best Shah Rukh Khan impressions, grooving to songs and mimicking iconic dialogues. The energy was electric as they were cheered on by their enthusiastic coworkers, with Noushad Ansari stealing the show with his dance moves to "Jhoome Jo Pathaan". He was awarded the first prize of Dh2000 for his spot-on performance.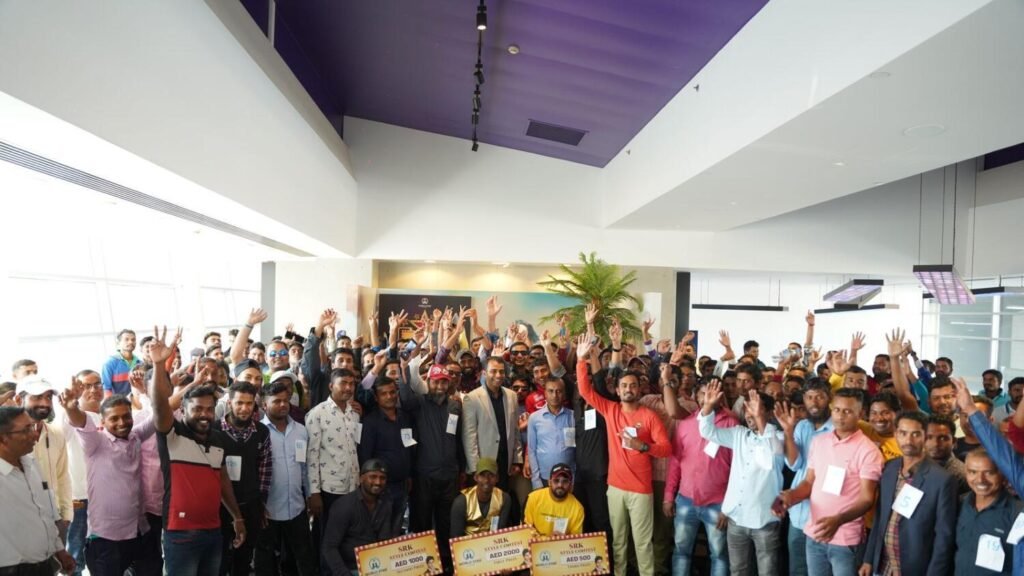 After the thrilling competition, the workers made their way to the Star Cinemas in Al Ghurair Centre to enjoy a special screening of the much-anticipated film, 'Pathaan'. It was a day filled with fun, laughter, and a chance for these hard-working individuals to let loose and embrace their inner star.
Advertisement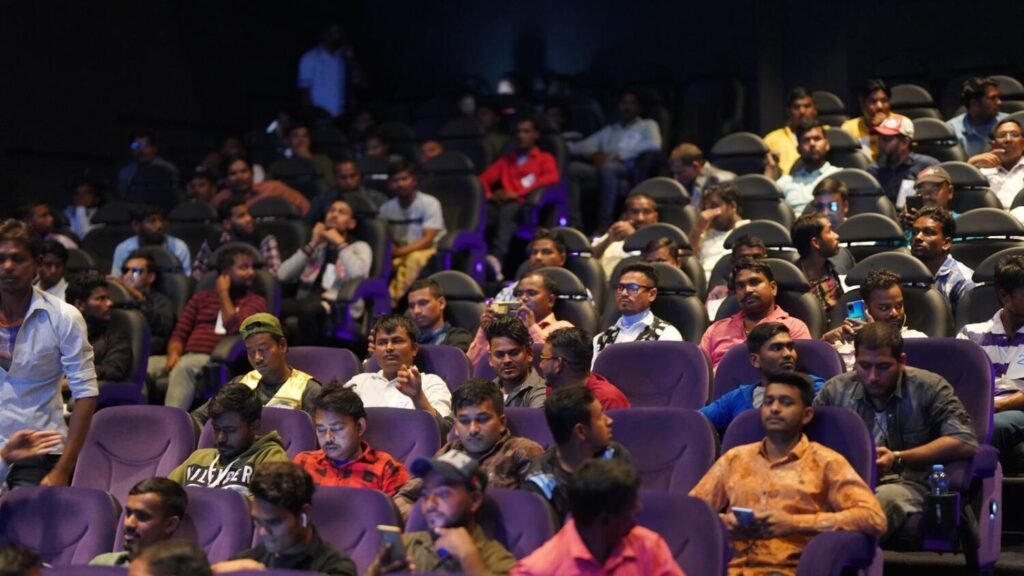 3) Burj Khalifa Boulevard Shut Down for Epic Film Shoot
The Burj Khalifa Boulevard was shut down for the first time ever for the filming of the intense battle scene between Shah Rukh Khan and John Abraham in "Pathaan." Director Siddharth Anand thanks the Dubai police and authorities for their support in making this seemingly impossible feat a reality. Local residents were notified of the boulevard's closure and were amazed to find out that it was all for the sake of a film. The successful execution of this challenging action sequence is a testament to the support and cooperation of Dubai's authorities.
4) Pathaan Marks History In The UAE
The highly anticipated film has taken the UAE by storm, breaking records and raking in Dh369 million in its opening weekend. The film features a star-studded cast and awe-inspiring action scenes shot in Dubai, with fans flocking to theaters to support Shah Rukh Khan, the king of Bollywood and Dubai's brand ambassador of Tourism. With cheering, clapping, and even whistling for SRK during key moments, "Pathaan" has created an electric atmosphere in theaters, cementing its status as the biggest Bollywood film in the UAE.
5) Screened 17 shows at Reels Platinum Suite
The film "Pathaan" has created a buzz in Dubai as it sets to make history by having 17 shows of its Hindi version at the luxurious Reels Platinum Suites on its first day. This exceptional feat further solidifies the film's widespread appeal and popularity in the UAE.
Pathaan is more than just a film, it's a cultural phenomenon that has captured the hearts of millions. And for Shah Rukh Khan, this blockbuster marks his triumphant return to the silver screen after a 4-year hiatus, cementing his status as the 'Badshah' of Bollywood.
Advertisement