Beyond the glitz and glamour, Bollywood is a world of dynamic art and passionate artists. These celebrities have earned their titles through their ability to bring characters to life on the big screen. While the paparazzi may play a significant role in their lives, some stars have even stepped into the shoes of journalists onscreen. From the classic black-and-white era to modern times, filmmakers have long been fascinated by the world of journalism, showcasing both its noble pursuit of truth and its darker, more unethical side.
As we delve into the world of Bollywood, we discover a plethora of films that have highlighted the challenging yet enthralling profession of journalism. With tenacious reporters overcoming obstacles to bring the truth to the public, or satirical takes on the less honourable aspects of the job, these films make for captivating viewing. So, let's explore 10 of the most memorable Bollywood actors who have portrayed the profession of a journalist on the silver screen!
1) Shah Rukh Khan and Juhi Chawla in 'Phir Bhi Dil Hai Hindustani'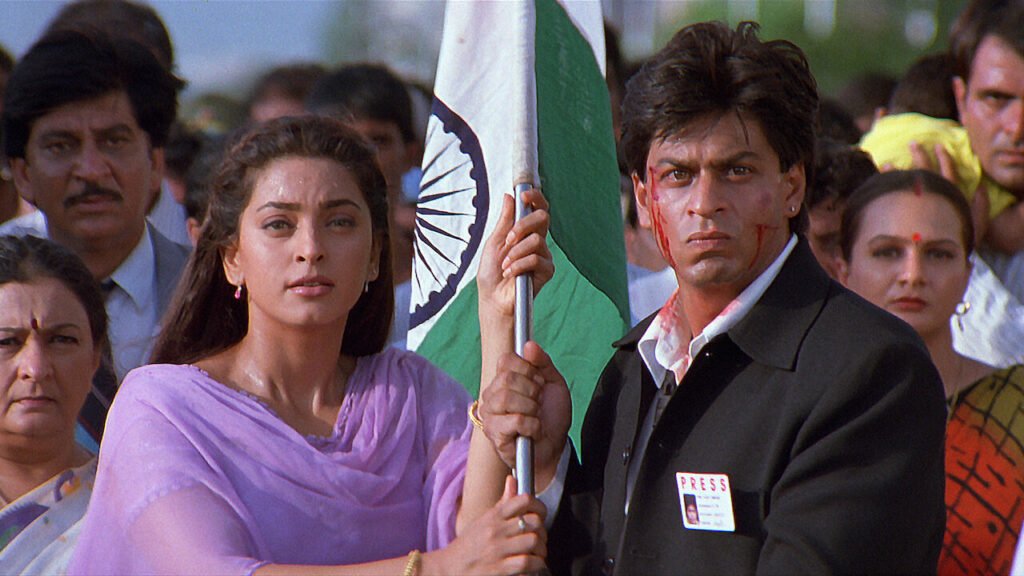 In the world of Bollywood, Aziz Mirza's 'Phir Bhi Dil Hai Hindustani' is a poignant tale brought to life by the powerhouse duo of Shah Rukh Khan and Juhi Chawla. Released in the year 2000, the film showcased the struggles and triumphs of two journalists navigating the cutthroat world of Indian newsrooms. Although the movie didn't fare well at the box office, SRK & Juhi's performances shone brightly, garnering attention from audiences and critics alike. Through their characters, they explored the complexities of the media landscape and the challenges of standing up for truth and justice in the face of corrupt and powerful forces. Despite its initial reception, 'Phir Bhi Dil Hai Hindustani' remains a must-watch for fans of both Shah Rukh Khan and Juhi Chawla, and for anyone who appreciates powerful storytelling that cuts to the heart of society's most pressing issues.
2) Konkona Sen Sharma in 'Page 3'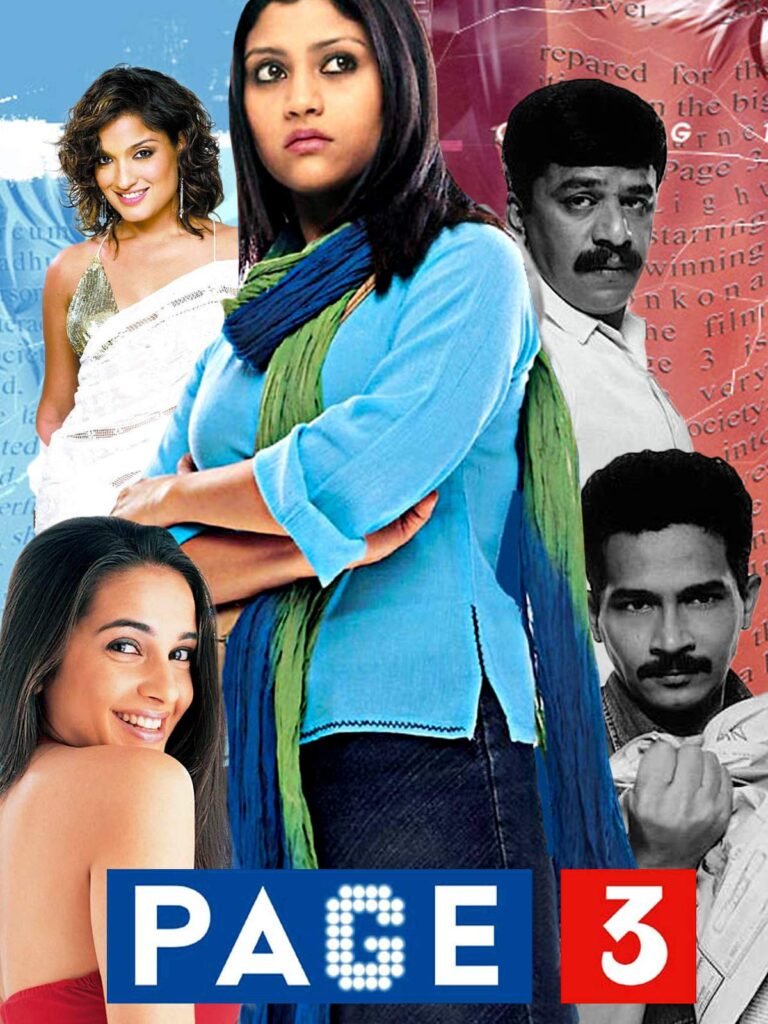 In Madhur Bhandarkar's National Award-winning film 'Page 3', Konkona Sen Sharma delivers a spellbinding performance as Madhvi, a young journalist tasked with covering celebrity news for a Mumbai newspaper. Released in 2005, the film offers a stark critique of both page 3 journalism and mainstream news, exposing the dark underbelly of the media world. Through Madhvi's eyes, we see the corruption and moral compromise that often lie at the heart of news reporting, as well as the courage and tenacity required to uncover the truth in the face of powerful opposition. For her powerful and nuanced portrayal, Konkona received widespread critical acclaim, cementing her status as one of Bollywood's most talented and versatile actors. 'Page 3' remains a must-watch for anyone interested in the behind-the-scenes workings of the media industry, and for fans of Konkona Sen Sharma's remarkable talent.
3) Preity Zinta in 'Lakshya'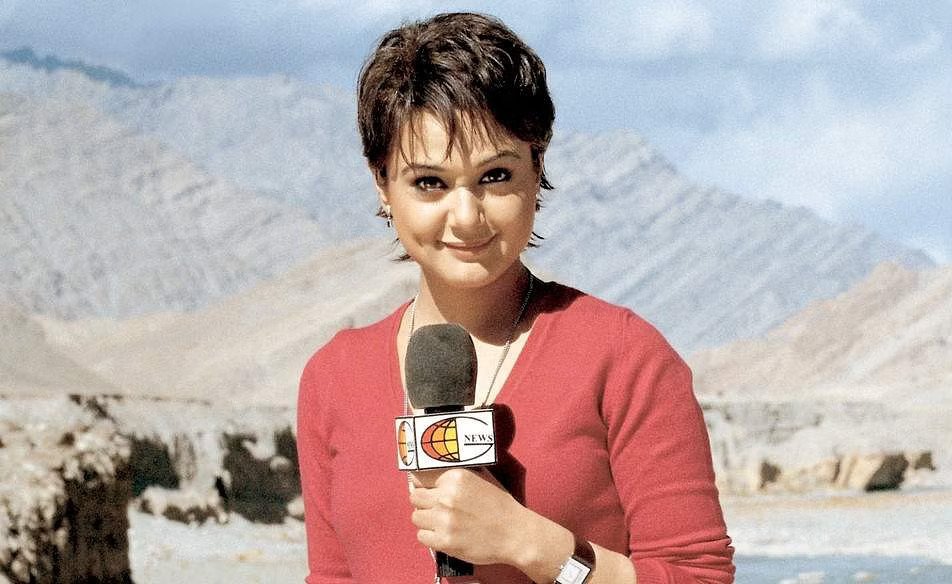 Preity Zinta's role as the obstinate journalist Romila Dutta in the 2004 film 'Lakshya' left an indelible impression on audiences. The film tells the story of a young man's transformation from aimless urban drifter to self-motivated hero, with Preity's character playing a key role in shaping the narrative. Her portrayal of a determined and ambitious journalist inspired many young women to pursue careers in media. Preity's bob-cut hairdo also became a trendsetter, adding to her character's bold and confident persona. Her performance in the film earned her critical acclaim and remains one of her best to date.
4) Rani Mukerji in 'No One Killed Jessica'
Rani Mukerji delivered a powerhouse performance as Meera Gaity in the 2011 film 'No One Killed Jessica'. The movie was based on the real-life murder of model Jessica Lal and the subsequent legal battle. Rani played the role of a fierce and relentless TV journalist who went to great lengths to ensure that justice was served. With her sharp wit and steely determination, she played an instrumental role in galvanizing public support for the case. In interviews, Rani has spoken about how her role in the film gave her a newfound respect for journalists and their ability to effect change. 'No One Killed Jessica' remains one of Rani's most memorable performances to date.
Advertisement

5) Sonakshi Sinha in 'Noor'
Sonakshi Sinha played the lead role of a journalist named Noor in the film adaptation of the novel "Karachi, You're Killing Me!" by Saba Imtiaz. The 2017 movie explored the challenges faced by a young journalist trying to make a name for herself in Mumbai. Noor aspires to work on more serious stories but is assigned to write fluffy pieces. However, her life takes a dramatic turn when she discovers a criminal involved in organ trafficking while working on a feel-good story. As she delves deeper, she puts her loved ones at risk and conducts her own investigation to bring the criminal to justice. Despite receiving mixed reviews, Sonakshi's portrayal of Noor as a determined journalist was praised.
6) Nargis Fakhri in 'Madras Café'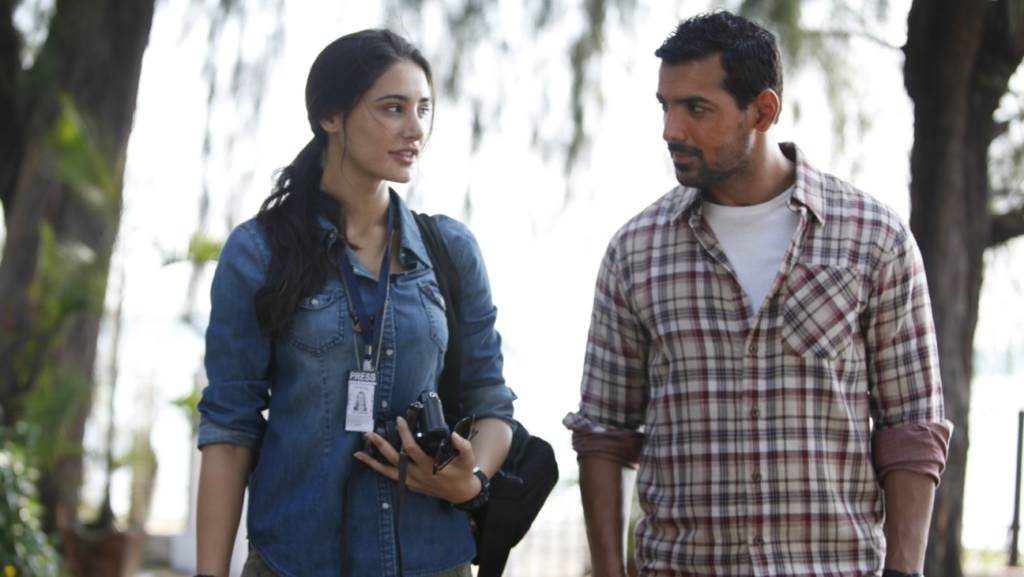 Nargis Fakhri's portrayal of a war correspondent in Shoojit Sircar's 'Madras Cafe' alongside John Abraham received critical acclaim upon its release in 2013. Nargis played a tenacious and driven journalist who is determined to uncover the true causes behind a civil conflict. She encounters John's character, an Indian intelligence agent, and together they unravel a greater plot by a faceless adversary. Nargis' performance was praised for its radiance and faultless execution, showcasing the intricacies of the journalistic industry.
7) Kareena Kapoor Khan in 'Satyagraha'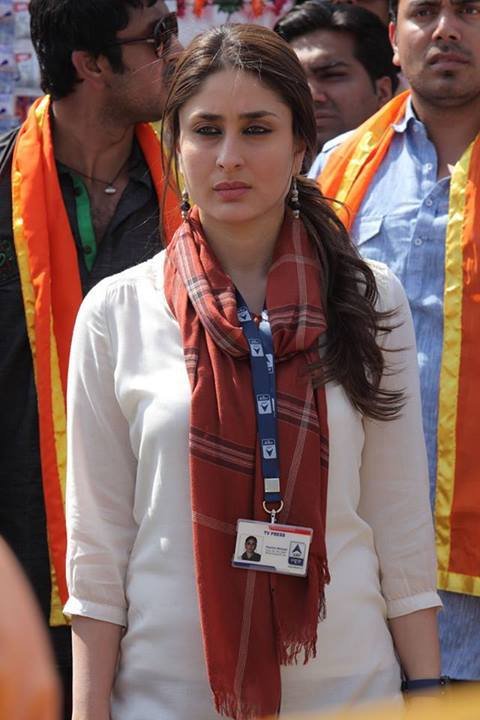 Kareena Kapoor Khan portrayed the role of Yasmin, an aggressive and passionate journalist, in the 2013 multi-starrer film 'Satyagraha.' The story revolved around a group of people fighting against corruption, and Yasmin's character played a pivotal role in bringing the revolution to the forefront of media attention. Released in 2013, the movie received mixed reviews from critics, but Kareena's performance was widely appreciated. She brought out the essence of a dedicated and determined journalist, determined to uncover the truth and support the cause. In an interview, Kareena revealed that playing the role helped her understand the pressures and challenges that reporters face in their line of work, and her portrayal showcased the immense potential that she holds as an actor.
8) Katrina Kaif in 'Jagga Jasoos'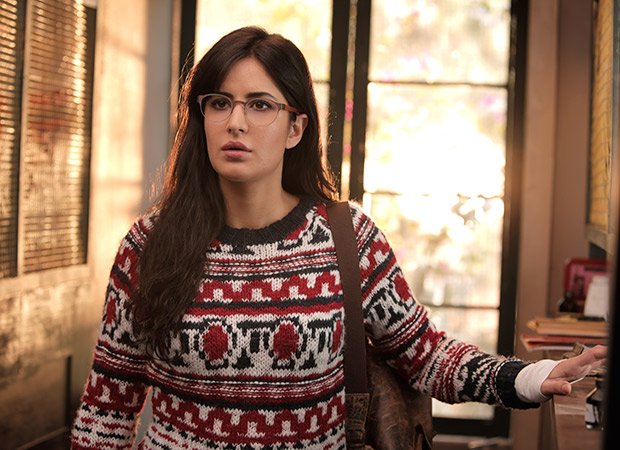 Katrina Kaif showcased her versatility as an actor by playing the role of a crime reporter named Shruti in the 2017 movie 'Jagga Jasoos'. This was the first time Katrina portrayed a journalist on screen, and she did complete justice to the character. Known for her glamorous persona, the film's audience was in for a surprise when they saw Katrina in a completely different avatar. According to reports, the actress put in a lot of effort to prepare for the role. She interacted with well-known journalists to understand their work and even watched 100 hours of news footage to understand the nuances of a journalist's lifestyle.
9) Nawazuddin Siddiqui in 'Bajrangi Bhaijaan'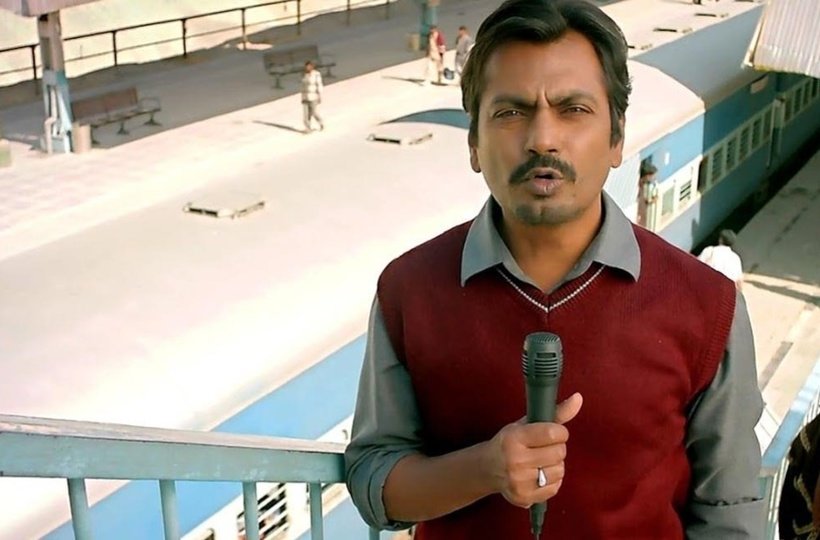 Nawazuddin Siddiqui delivered a stellar performance as 'Chand Nawab' in the 2015 blockbuster 'Bajrangi Bhaijaan'. Playing a journalist who is desperate to cover a human-interest story, Nawazuddin's character is quirky, intense, comic, and straightforward, all at once. He portrays the character's different emotions with great finesse, making the audience laugh and cry at the same time. His character was inspired by a real journalist from Pakistan whose video went viral. With his effortless acting and nuanced portrayal, Nawazuddin won hearts and made 'Chand Nawab' one of his most memorable roles onscreen.
10) Kartik Aaryan in 'Dhamaka'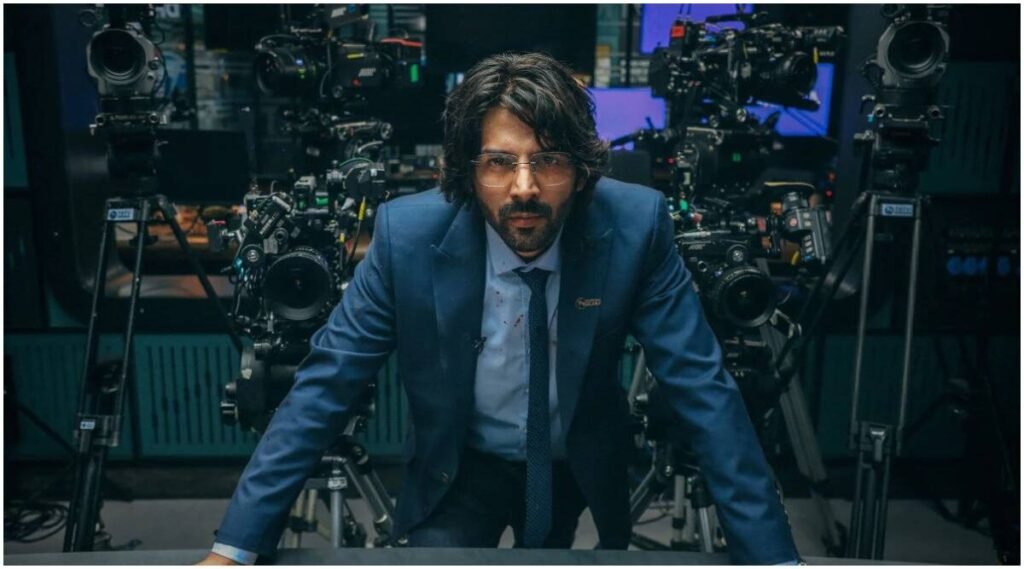 Kartik Aaryan takes on the role of a fearless journalist named Arjun Pathak in his debut OTT film in the year 2022, Dhamaka. Arjun is determined to secure a promotion at his media company, but things take a perilous turn when he receives a call from a terrorist. Driven by the desire for ratings and fame, Arjun broadcasts the interview, unwittingly inviting danger into his life. The film explores the consequences of his choices, making for a thrilling and intense watch.
Advertisement